We have been corresponding with the architect for about 2 months, arranging all the details to make it fit nicely on site.
Between Christmas and New year, we completed this well proportioned square hinoki tub and extra thin sunoko floor grating.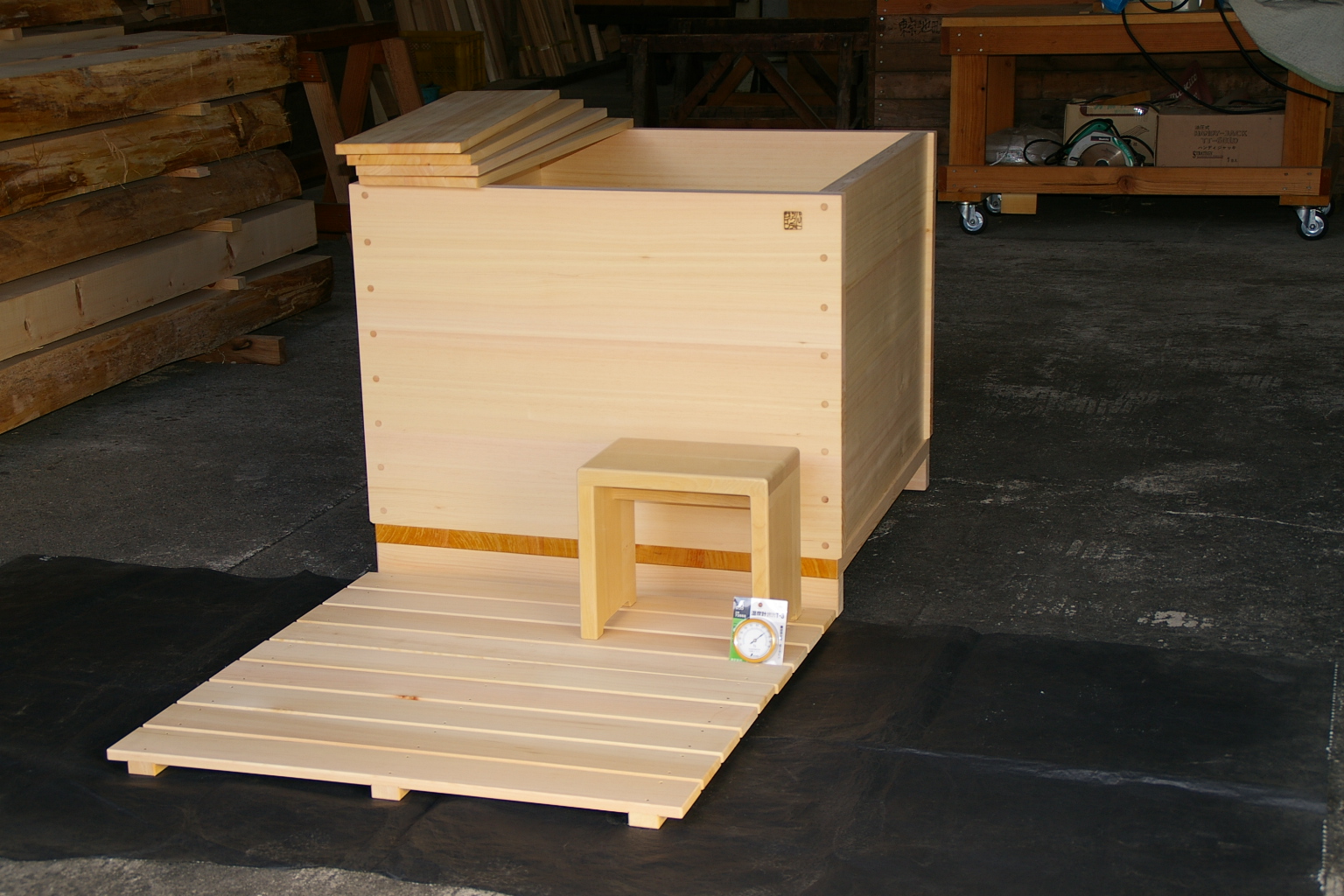 Here are the specs for the tub:
* material: Hinoki wood AB grade tub (quatersawn)
* sizes: L900mm x W900mm x H750mm (ext. dim.) 640mm(deep)
* details: oil finish apron, wood dowels joints. Iron brand at front top-right
* options: Hinoki wood internal seat W300mm
* accessories:
– Hinoki wood traditional cover 920x225x18 (4pcs)
– Hinoki wood "Sunoko" floor grate panel 900x900xH55 (split in 2)
– Asnaro wood stool (330x220x300H)
I hope the client will enjoy this corner of authentic japan in his bathroom!