This barrel type bathtub is so bold and well proportioned.I am dying to see the pictures of the actual installation!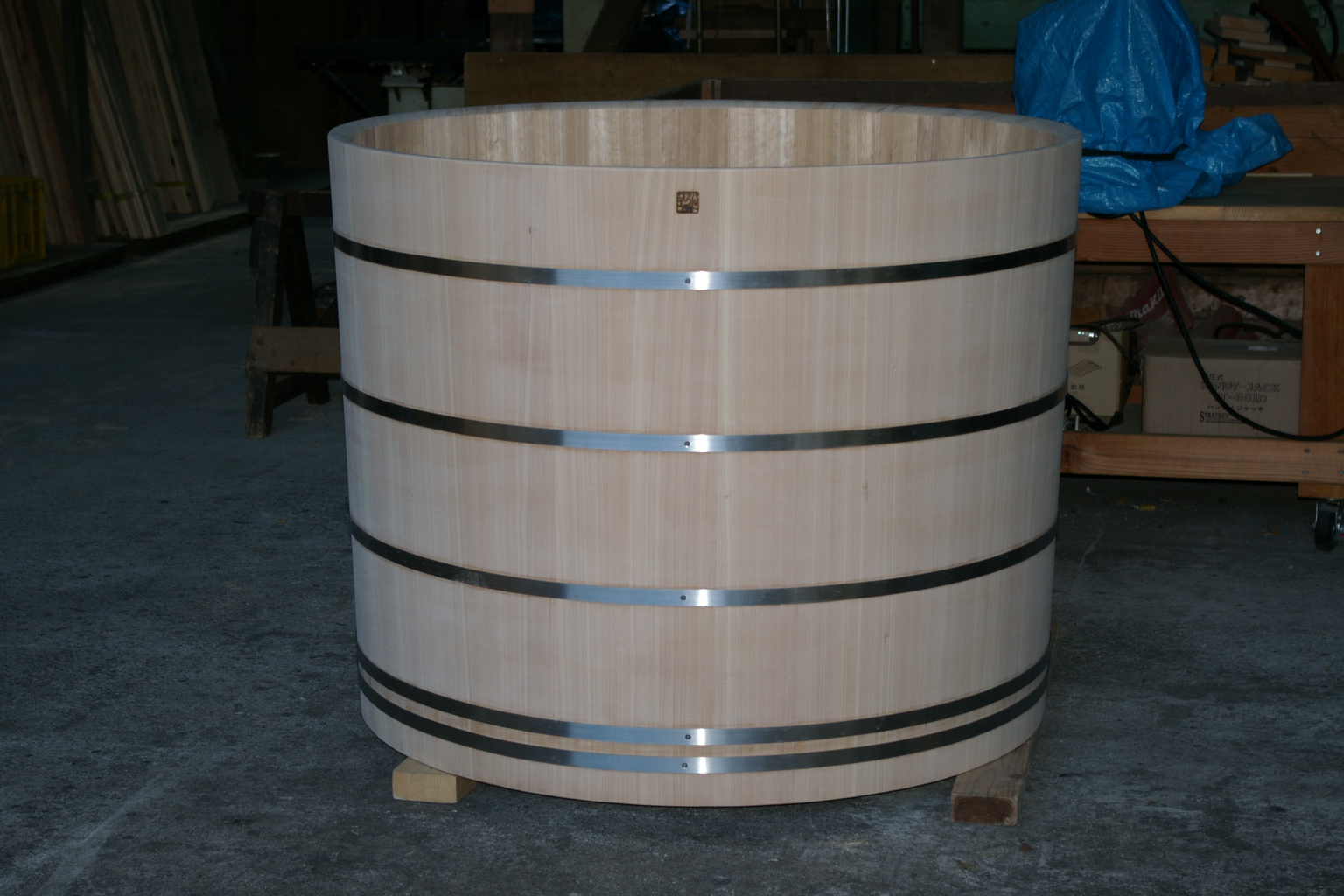 The ordering process was very smooth. We sent some wood samples for approval and the architect was happy with the "sawara cypress" refined tanned look. Anyway this wood is not suitable to build a duckboard, so the local carpenter will provide for it.
This tub is deeper than normal as the client is very tall.
Here are the specs:
material: japanese Knotless (quartersawn) Sawara cypress wood bathtub
size: Dia 1220mm x H958mm (external dimensions), 838mm(deep)
details: barrel construction, stainless steel bands.
The ofuro is equipped with an internal bench around half of the perimeter.
The bench is also useful an aid to step inside.