This is the second tub used in the new "fusion spa" of the  PALAZZO DI VARIGNANA RESORT & SPA near Bologna (Italy)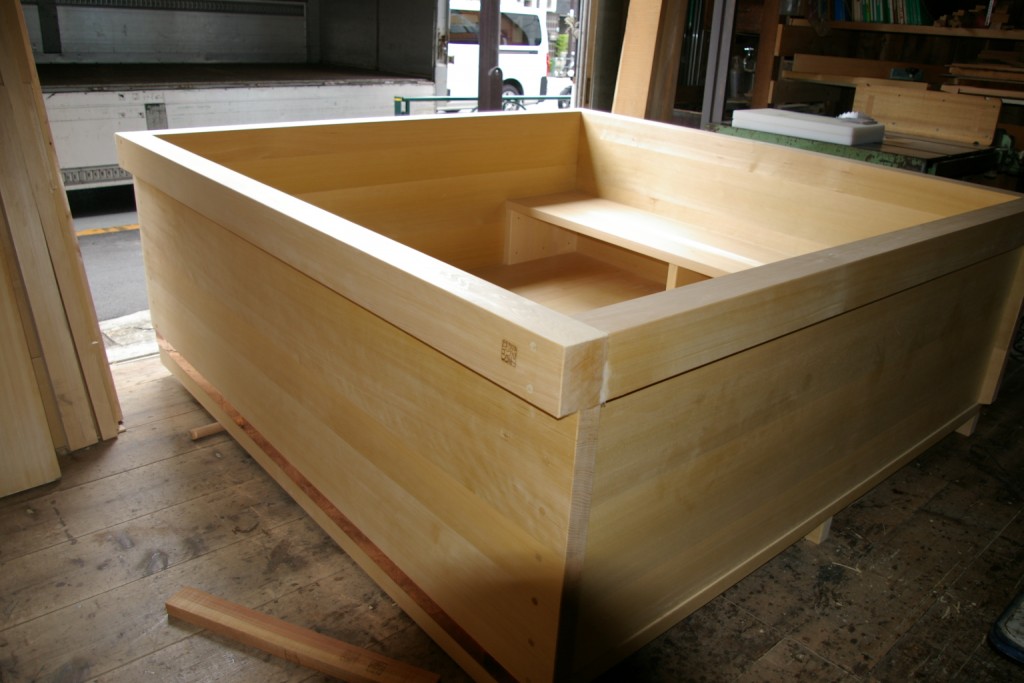 It is rightfully labeled "Onsen grande" (large onsen) and rivals in size with the basins used in japanese hot springs.
Here are the specs:
material: knotless asnaro wood from aomori prefecture
size: 1800x1800x H650 mm / top frame border
option: 2 asnaro wood internal seat (fixed) W400mm
This tub can comfortably sit 4 strangers or 6 friends/family members.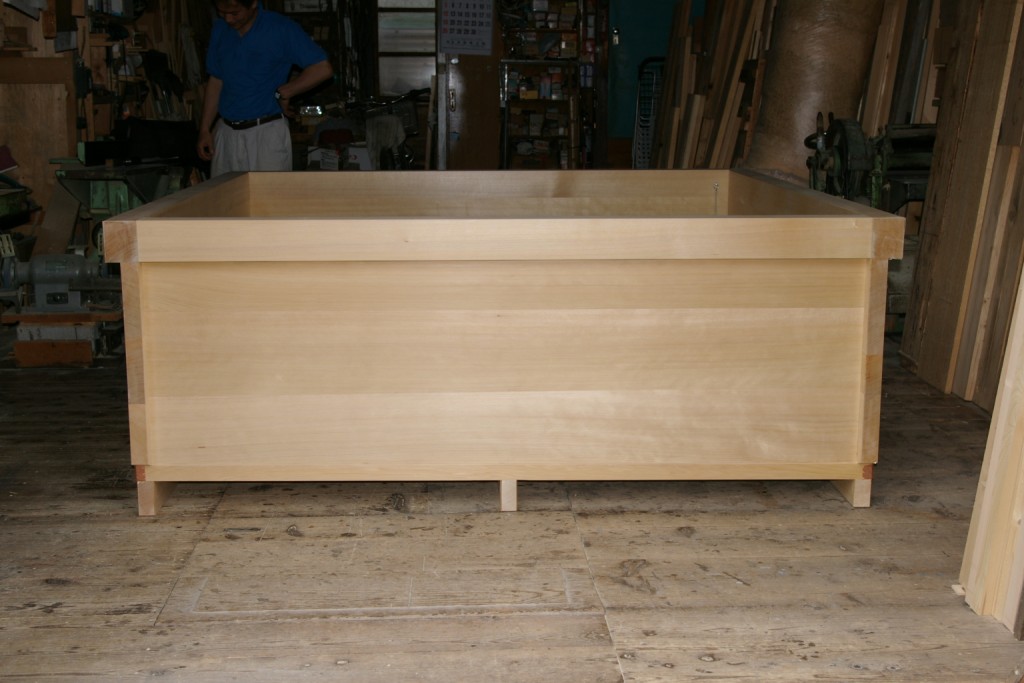 "Panorama view" of the large internal seat. The planks would be too long and unstable if they were removable so we decided to make them fixed.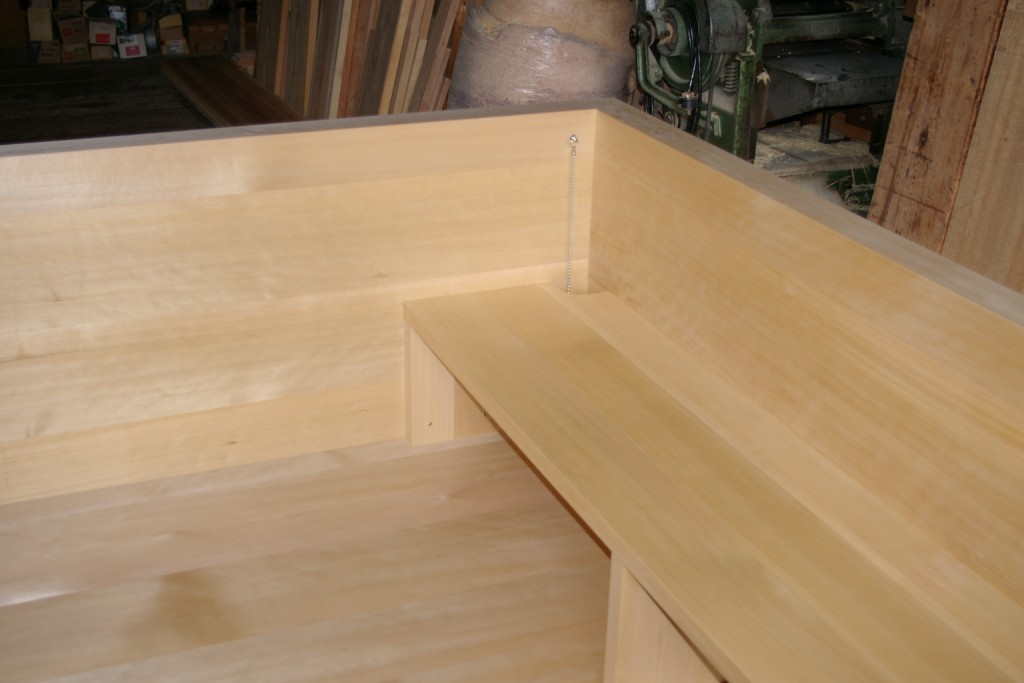 The space between the 2 benches. When used only by one or 2 guests, it is possible to sit lengthwise in the deep area.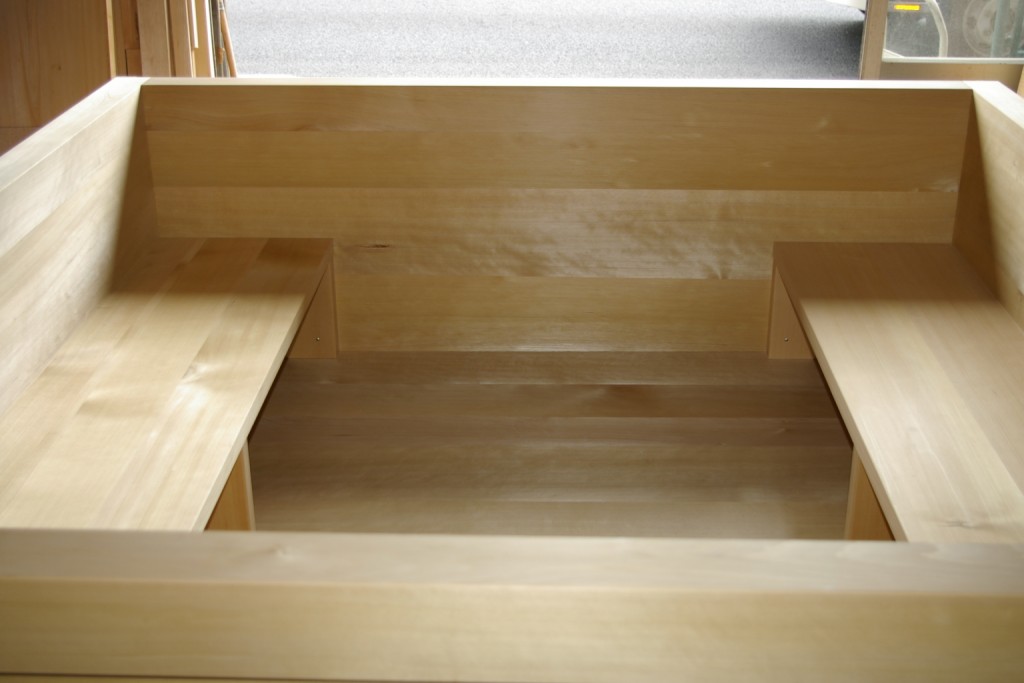 accessories include an Asnaro wood floor mounted spout with internal faucet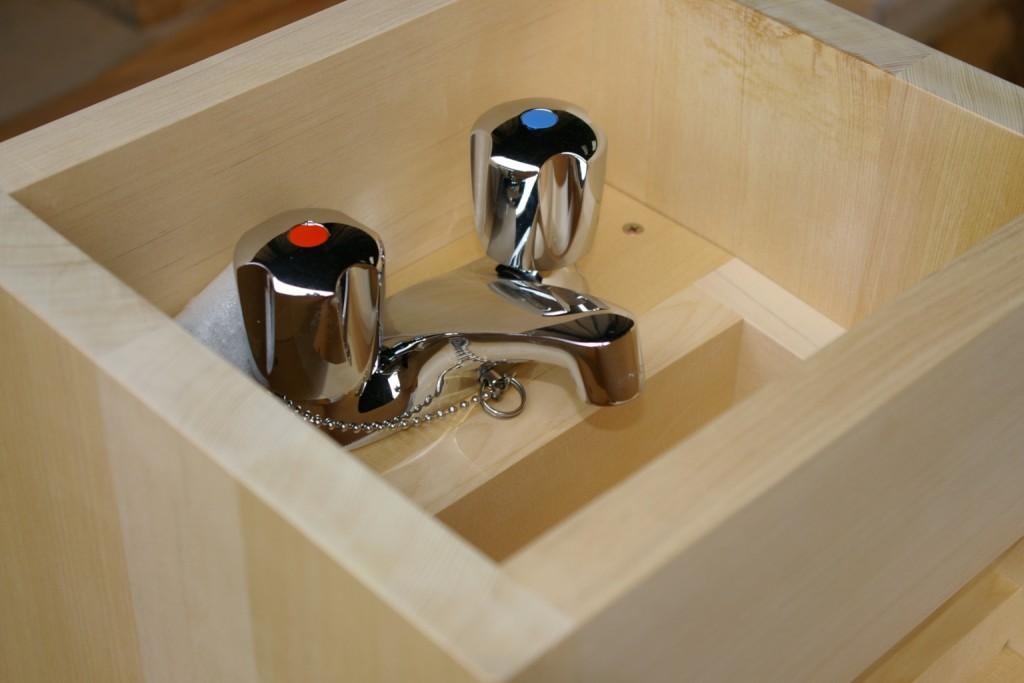 This is the full picture of the spout with other accessories such as hinoki wood traditional stool (300x180x200H) and Sawara wood ladles with handle (te-oke).