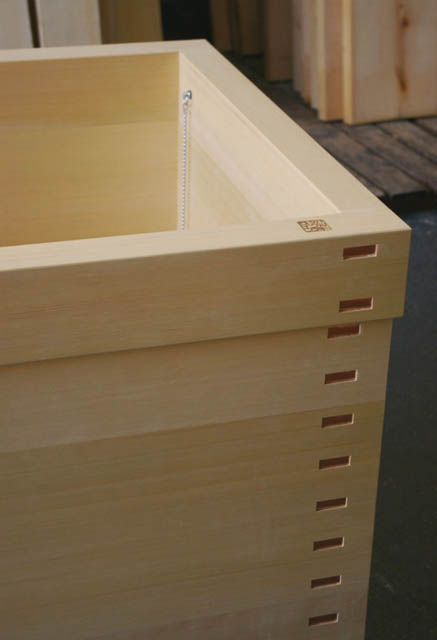 Asnaro-hiba AB grade tub (straight cut).
Frame 110x60mm for this large 1700mm x 800mm x H800mm tub with copper plates and copper apron. We put our iron brand on top of the kamachi border as per the client`s request.
The asnaro wall spout was built to be recessed in a wall niche, only the front portion will be visible. In any case spouts need to be accessible for maintenance, so the lid is removable.