This tub will be delivered to the home of a mixed couple (Japanese and American).
I am wondering who first thought of installing a japanese bathtub at home: the husband or the wife?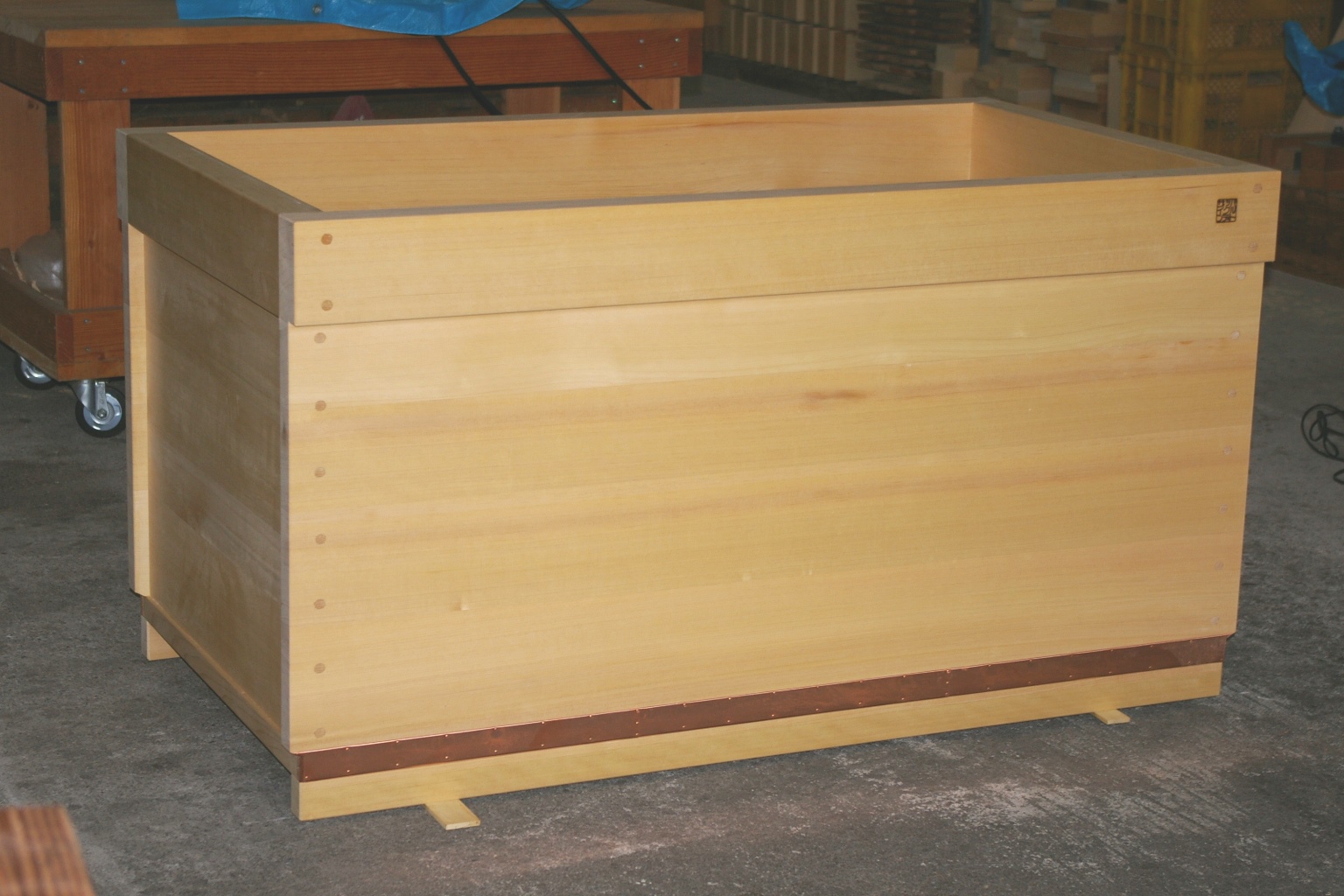 The order consists of a knotless asnaro tub with sizes:
L1360mm x W750mm x H730mm (ext. dim.) 645mm(deep)
and with a top frame "kamachi" border of 55xH120 cm
Details include a copper apron and wooden dowels for the corner joints.
And one asnaro wood "Sunoko" floor grate panel 1400 x 1840 x H55mm It is split is 4 panels 460mm wide for an easy maintenance/cleaning of the floor underneath.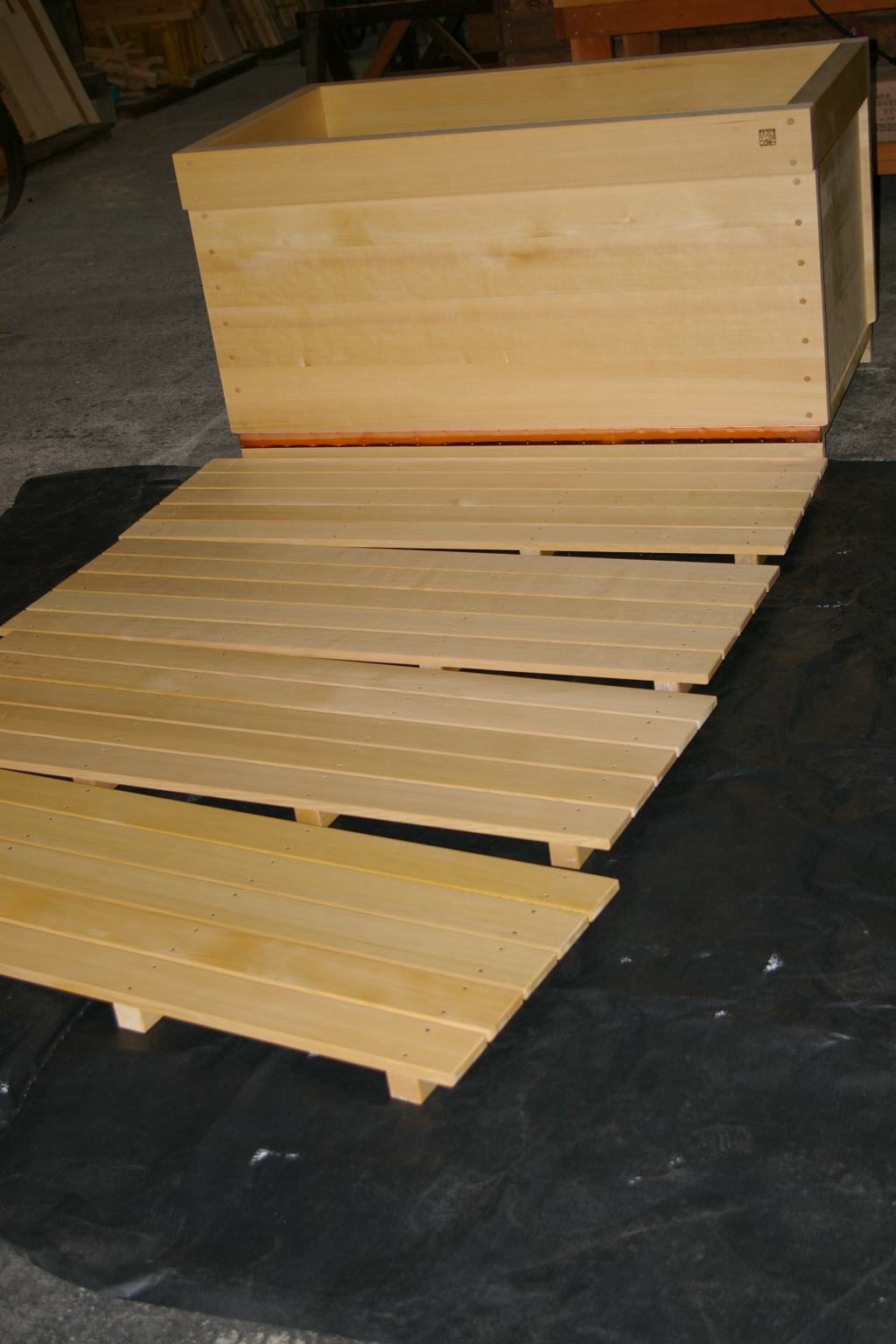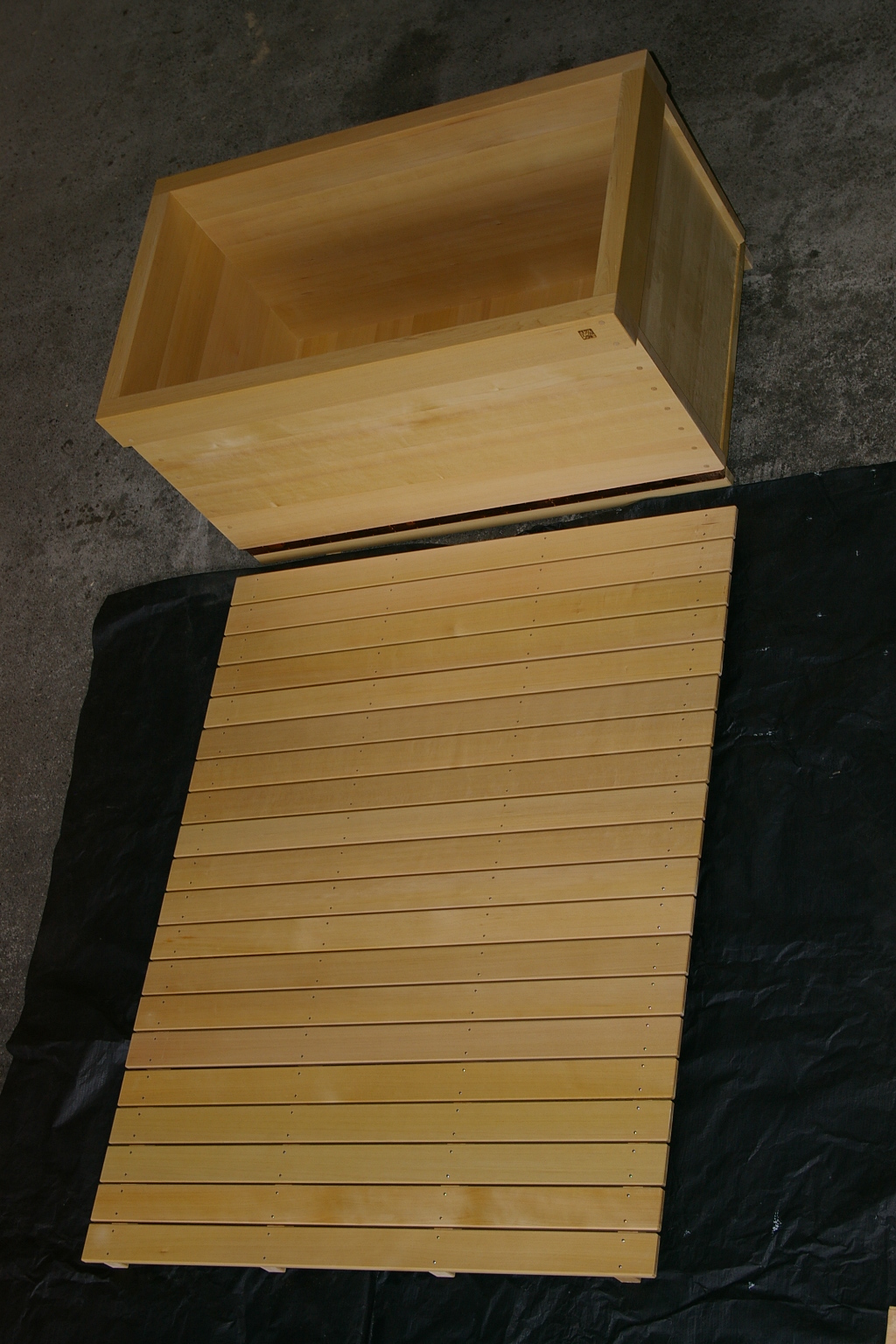 From now on, we will include with our bathtubs a complimentary hygrometer.
We recommend to keep it in the bathroom and be sure that the humidity is above 55-60%.
If the environment is very dry, and the tub is seldom used there is the chance that the wood may crack, so keep an eye on the hygrometer!