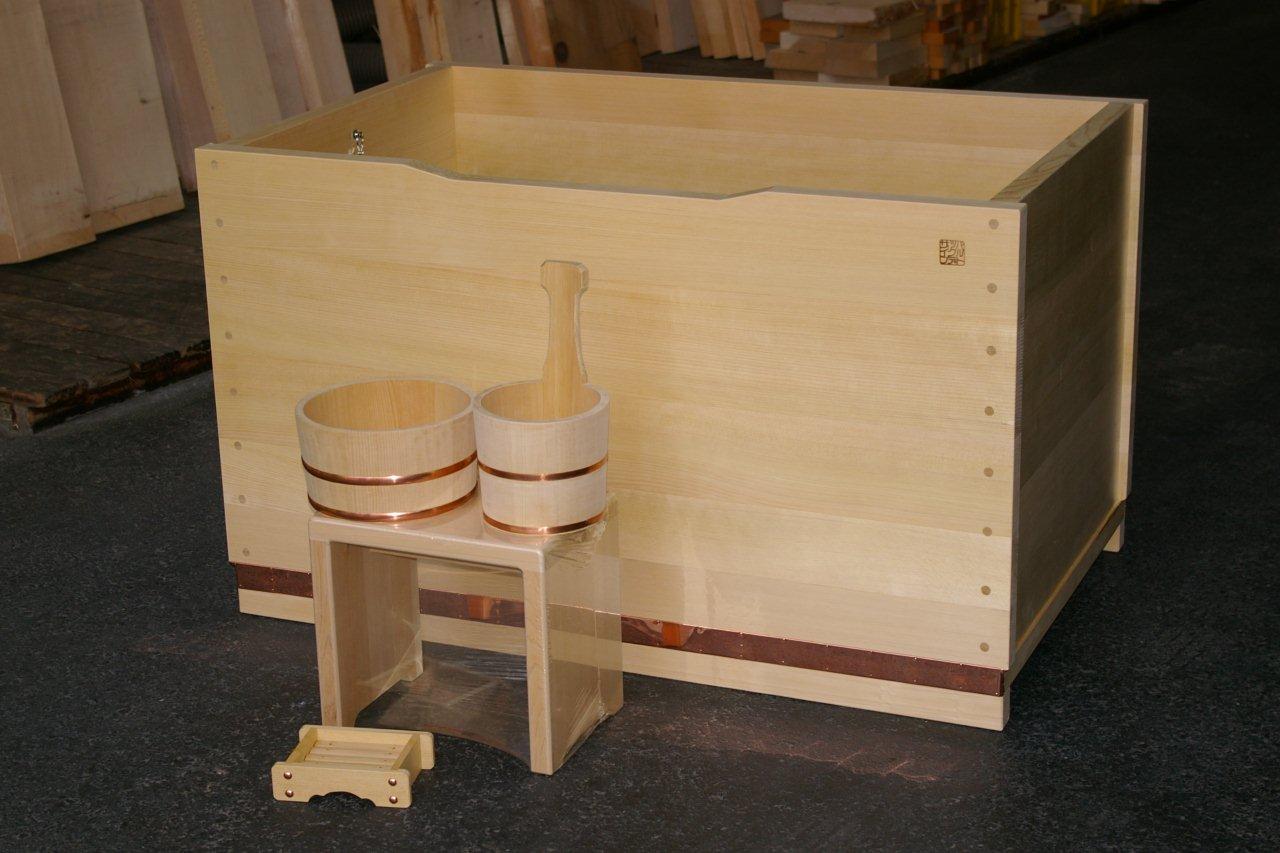 Asnaro wood tub AB grade (straight cut)
Dimensions are: L1150mm x W700mm x H680mm (ext. dim.) 605mm(depth)
The tub bottom is equipped with a copper apron and the joints are finished with wooden dowels.
With a full set of japanese bath accessories, I am sure that the lucky owner will feel as he is bathing in a japanese onsen!