This is the first Bartok design tub going to Ukraine.
The client had problems in contacting us and for some reason the e-mails were bouncing off from the server. But she used an alternative email and we could define the details in few rounds.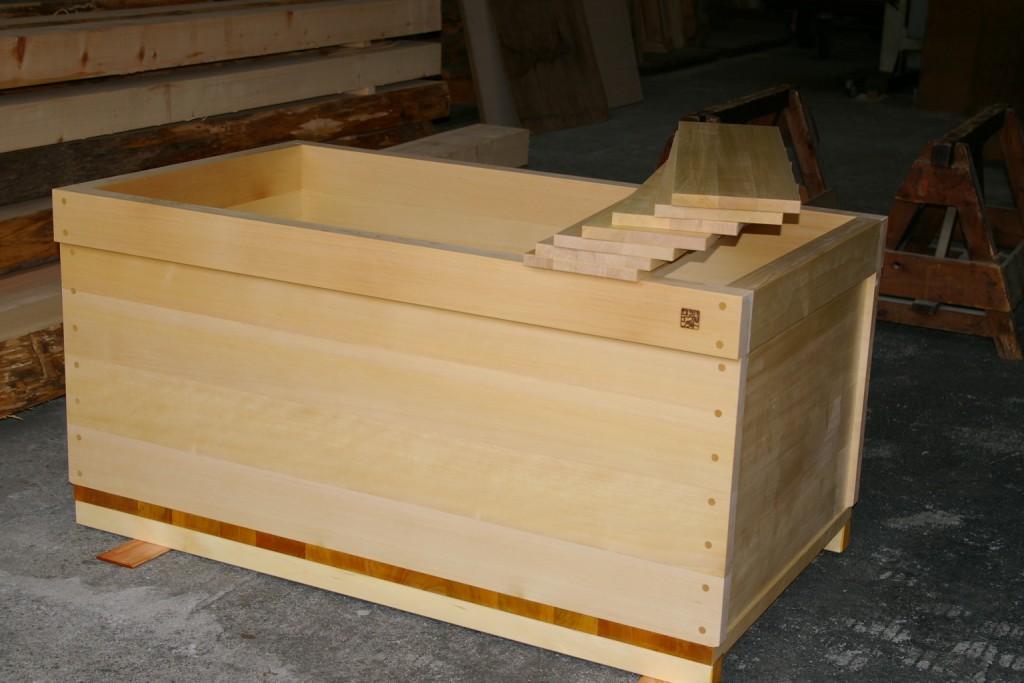 Here are the specs of the tub:
material: natural Japanese Asnaro AB (quarter sawn)
sizes: L1400mm x W800 x H685mm (ext. dim.)
details: nat. oil apron,  wood dowels. Iron brand at front side top-right.
options: asnaro wood internal seat W400mm,  asnaro wood traditional cover 820x200x18 (5pcs)
The tub was shipped thru a forwarder appointed by the client. We arranged for the pickup directly from our packing company which is already very close to Narita airport.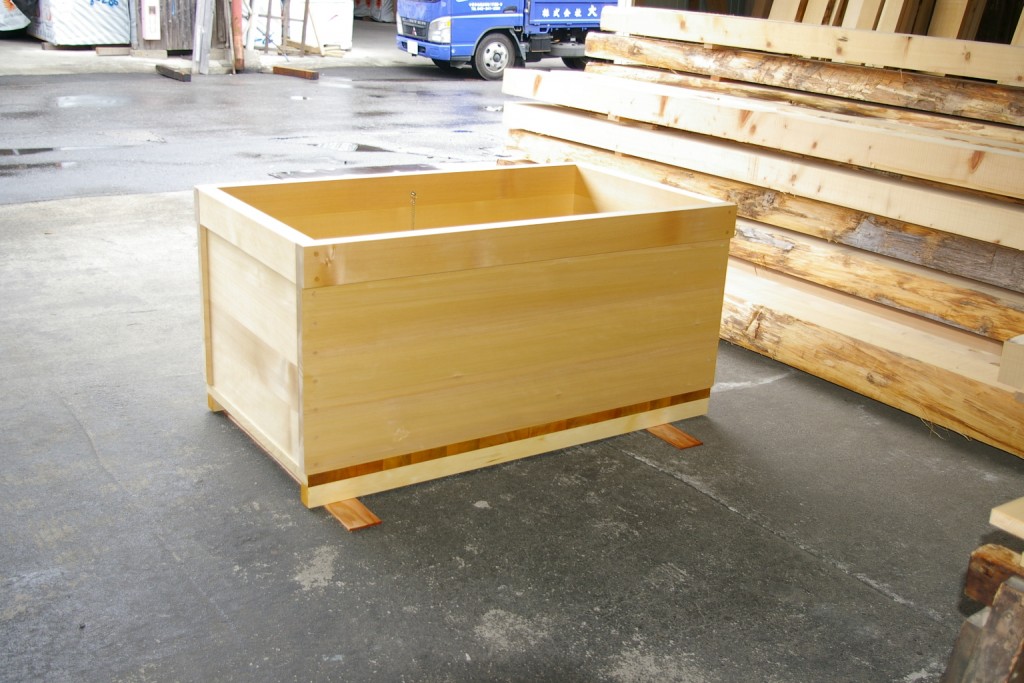 It is a perfect tub for 2 people. I hope the clients can have relaxing chats and enjoy the fresh aroma of japanese wood it for many years to come! Of course the seats can be quickly removed for a deep plunge japanese style soaking experience.