Maybe it is difficult to guess from the pictures of the products below, the tub will be installed freestanding and visible on the four sides in the center of the room.
There will be "sunoko" floor grating all around and covering the floor of an adjoining terrace. There is a window behind the tub so it is possible to look out at the hillside while taking a bath!
At the same time, the light coming from behind the tub exalting the Apollonian beauty and proportion of the whole interior.
I hope the client will concede some pictures to be posted here!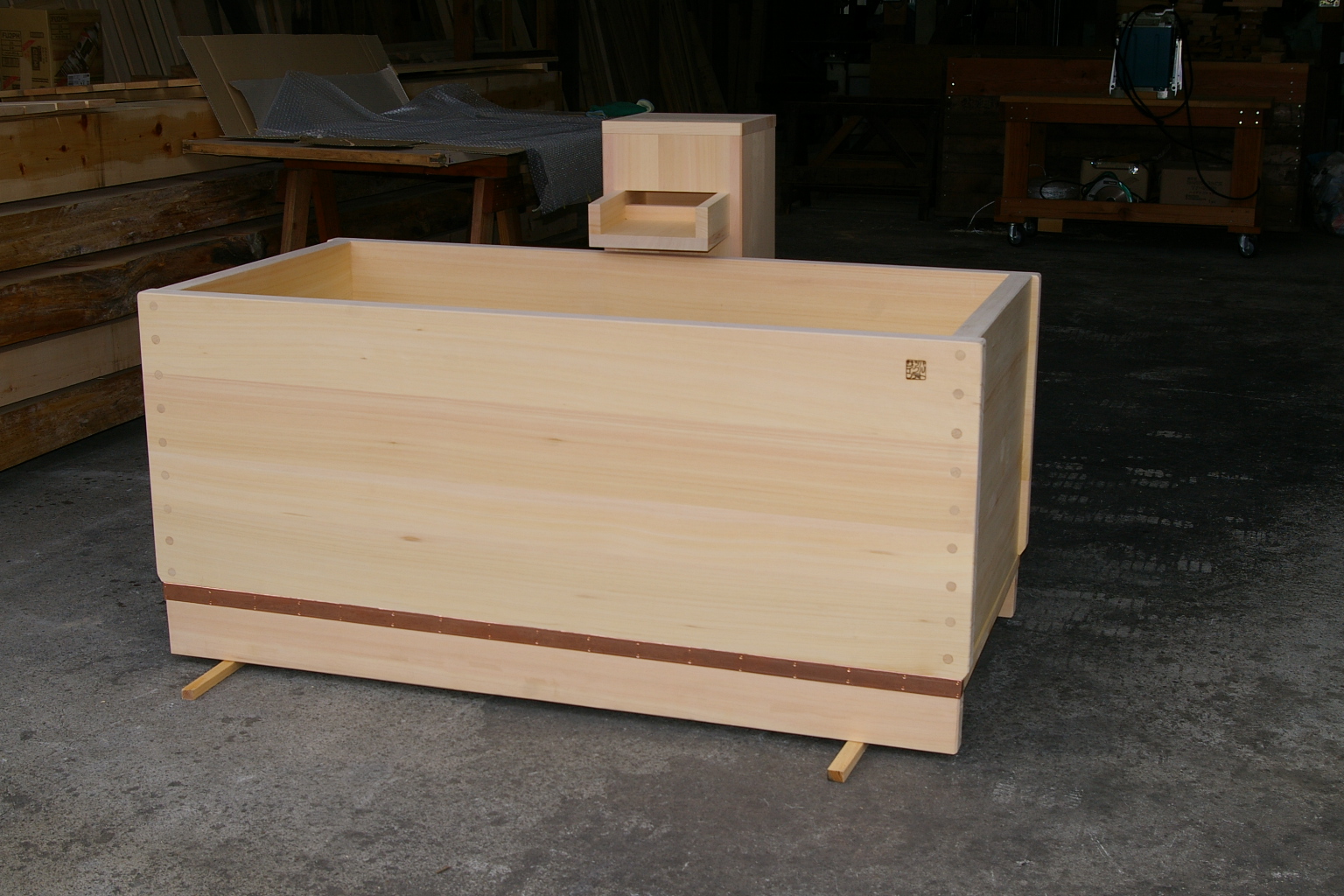 Here are some data about the tub:
* japanese Knotless hinoki wood bathtub
* thick planks (42mm) – without top border frame
* L1500mm x W750mm x H680mm (550 mm deep)
* T joint corners, wooden dowels, copper apron. Iron brand at front top-right
accessories and options:
* Hinoki wood internal seat W400mm (removable)
* Hinoki wood floor mounted spout type E
* Sawara wood ladle with handle (180D 290H)
* Sawara large bucket(225D 120H)
* Hinoki wood – traditional design – stool (300x180x200H)
* Asnaro soap box (175x115x48H)
* Pocket onsen bath aroma set – "special reserve" type (green pouch)
In this case we were asked to supply a simple tap already mounted inside the spout box.
For your reference, download the file below to see the main two methods used to install and feed a wooden spout. >>>141009-spout-plumbing.pdf
photo of internal seat: slide it out to remove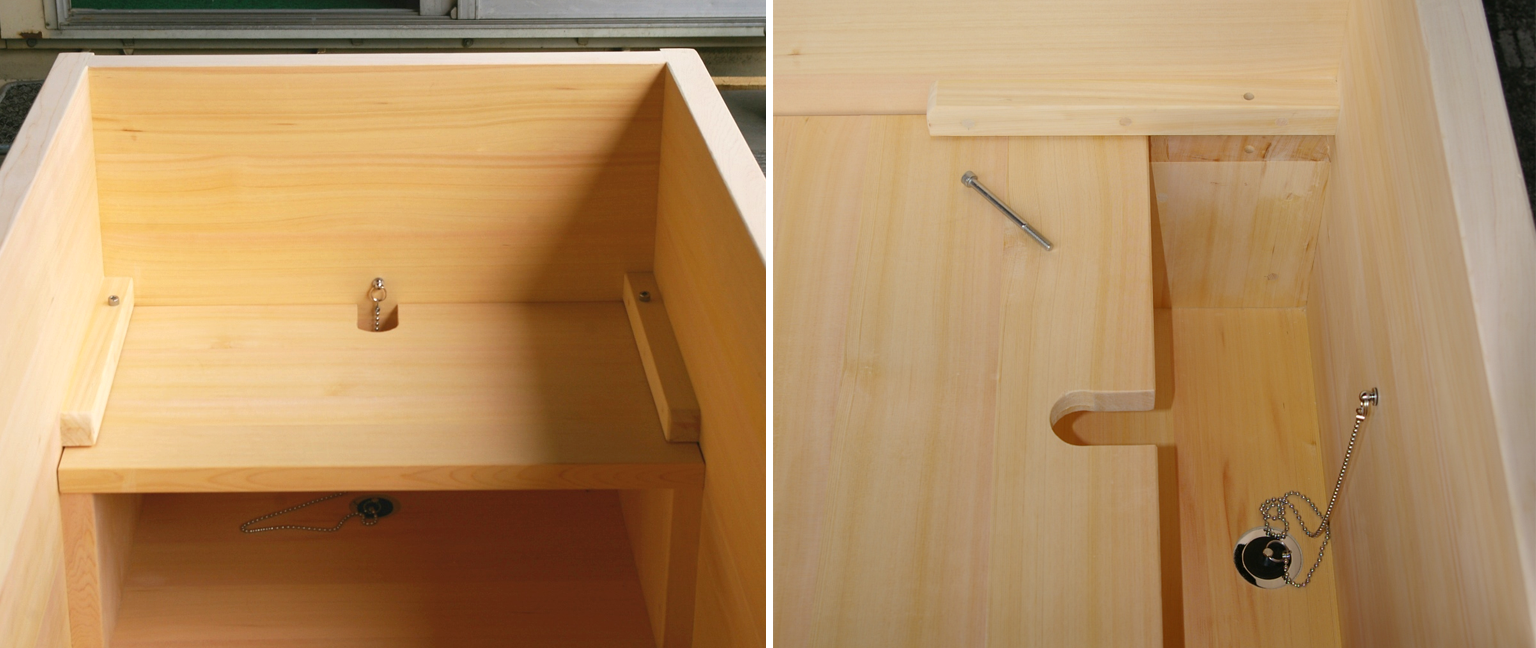 material for the duckboards:
* Hinoki planks for deck (plank cut, high quality, knotless) w/ hydrorepellent treatment, planned finish, chamfer corner
a) L2700mm(2655) x W110mm x t18mm
b) L1100mm(1010) x W110mm x t18mm
to the right are the buckets, stool and other accessories (the "pocket onsen" is not in the photo)