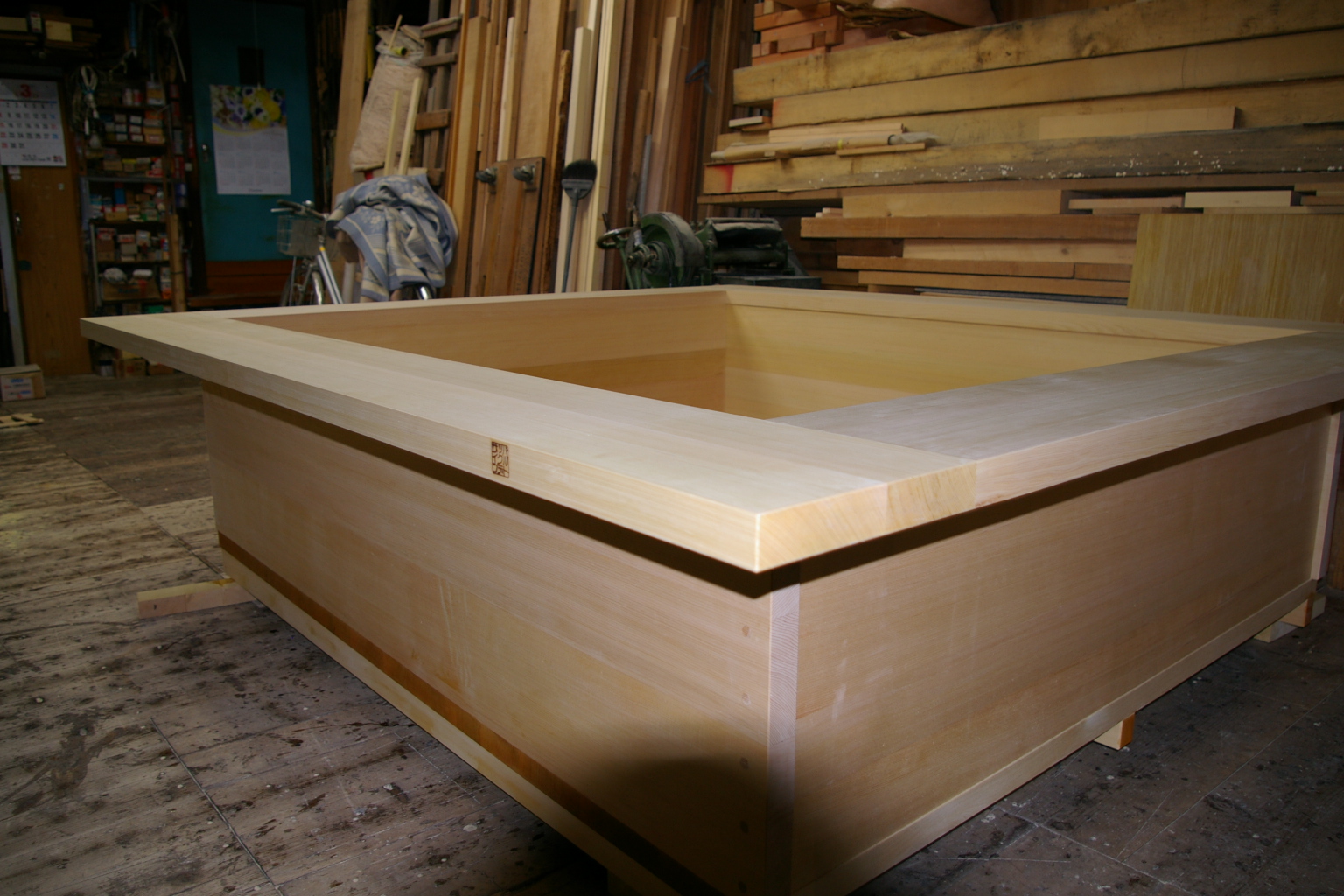 Well, the problem of this tub is that it is so large that it doesn`t fit in the viewfinder!
We received a second order from the Parisian architect and cabinet maker we worked with in 2009. He contacted us because he is now designing another japanese style bathroom.
I am looking forward to seeing this new work as he is a master in matching stunning design with traditional sensitivity.
We could not find a single trunk for the top border as in 2009. We though we found one suitable lumber but it was faulty in the inner part.
In the end we opted for a hagi-zai kamachi (2 thick planks laminated side by side) giving priority to the quality and clarity of the grain.

Here are the specs of the ofuro:
material: Knotless asnaro wood bathtub top border wide kamachi
size: L1800mm x W1600mm x H538mm (int. dim.) – 625 mm high
details: nat. oil apron, wood dowels @ joints. Iron brand at front top-right
options: Asnaro wood internal seat W400mm
accessories: Asnaro wood floor mounted spout
If you are interested in contacting the architect in Paris A.K. please let me know.
—–> japan@bartokdesign.com