Until now most of our production was directed to end users, anyway recently more Bartok ofuros are installed in commercial projects.
This time a restaurant in Honk Kong will employ 8 large round tubs (each seats 6 people).
We dealt with the architecture office in charge of the design and the order process was smooth and carried out with professionalism.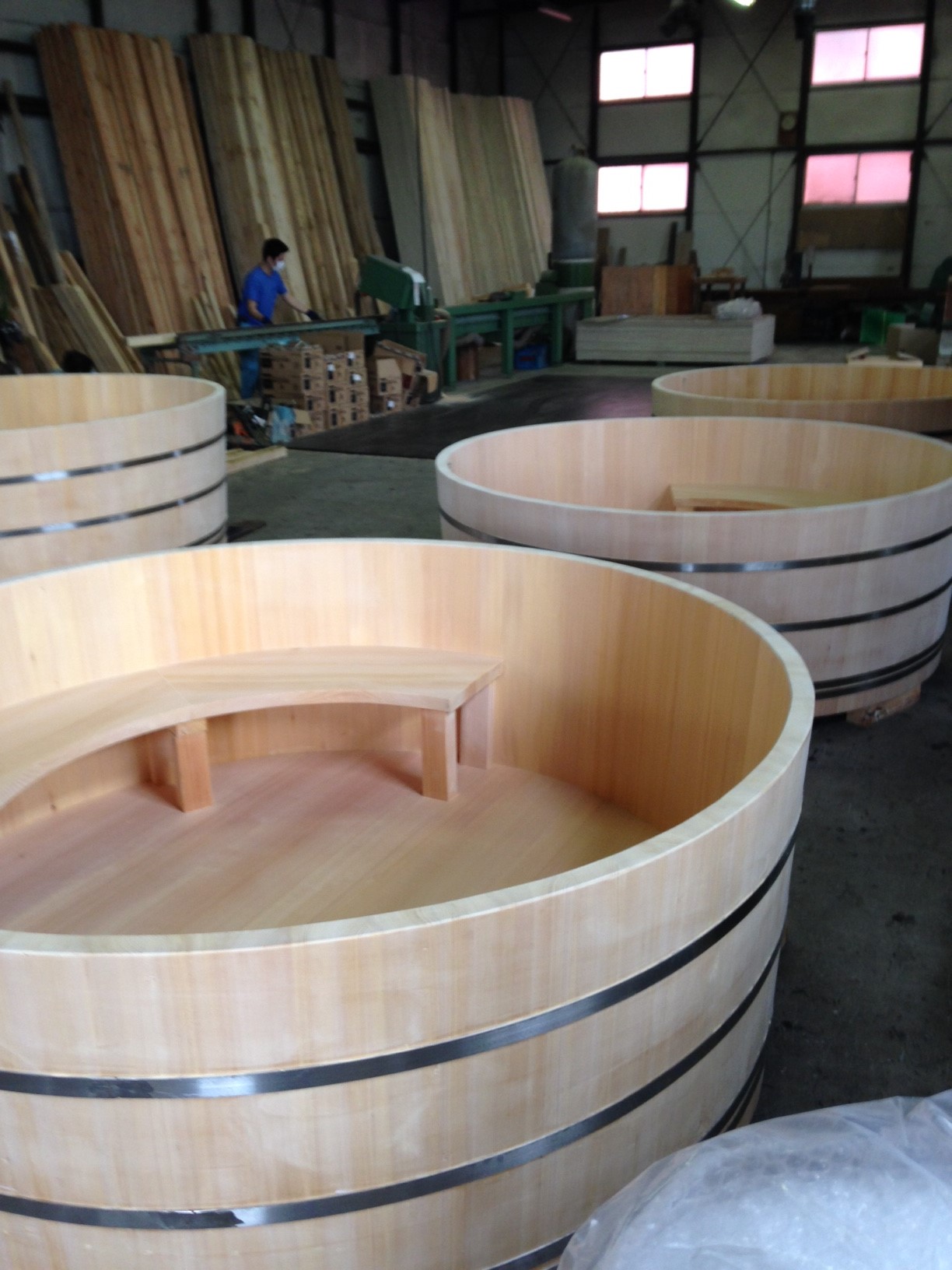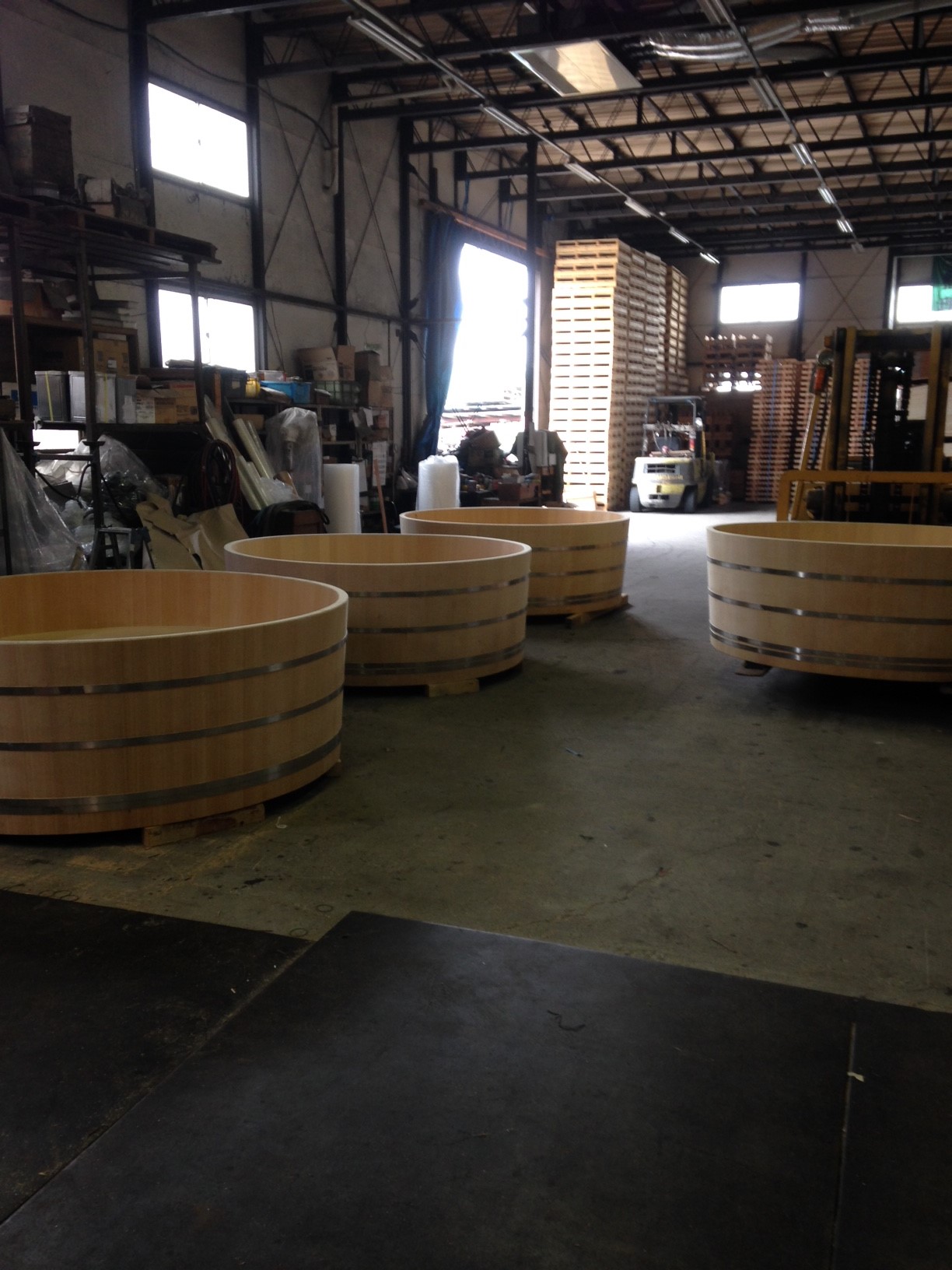 The view of our warehouse in these days is really surreal…
We completed the first lot of 4 which will be shipped in a container.
The second lot is due to be delivered in august.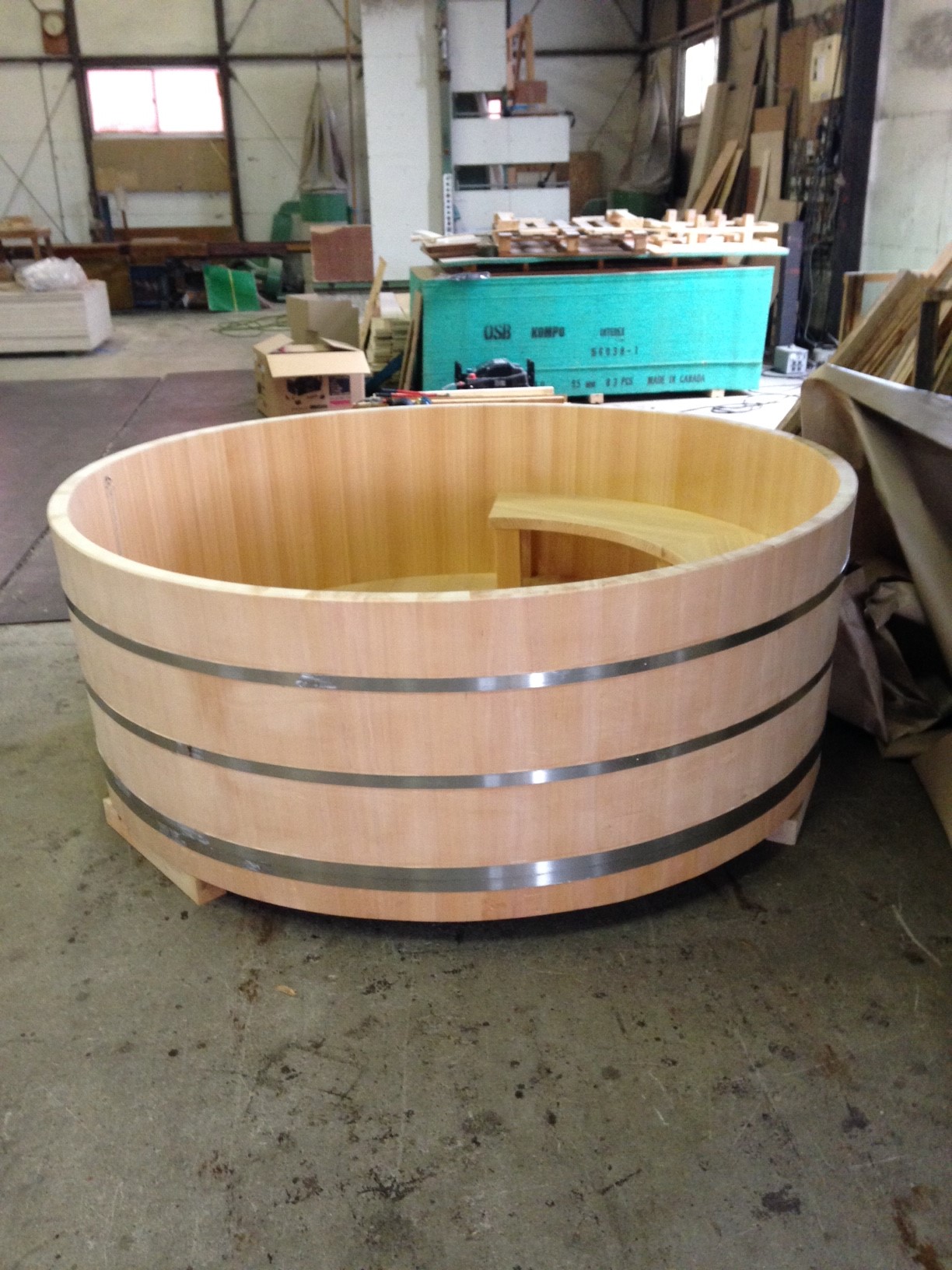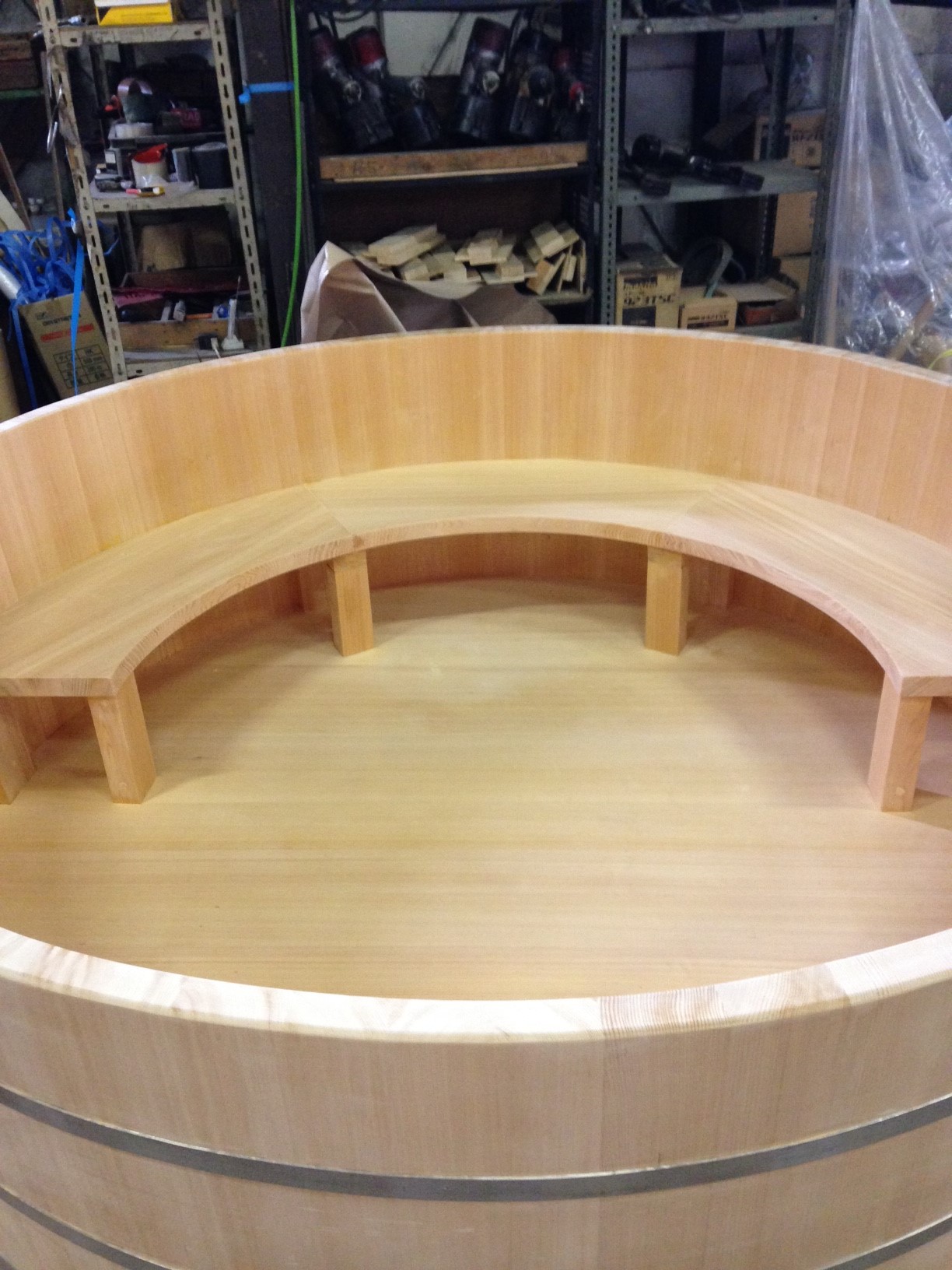 Here are the specs:
* material: japanese knotless sawara wood round shape bathtub
* size: Dia 2000mm x H730mm (600mm deep)
* details: SUS metal straps. Internal bench. Iron brand at center top.
Next time I go to Hong Kong I will definitely want the experience!