Well, there are some moments in life that make you feel proud.
I could not contain my emotions when I saw the pictures of the tubs on the roof top overlooking the ocean…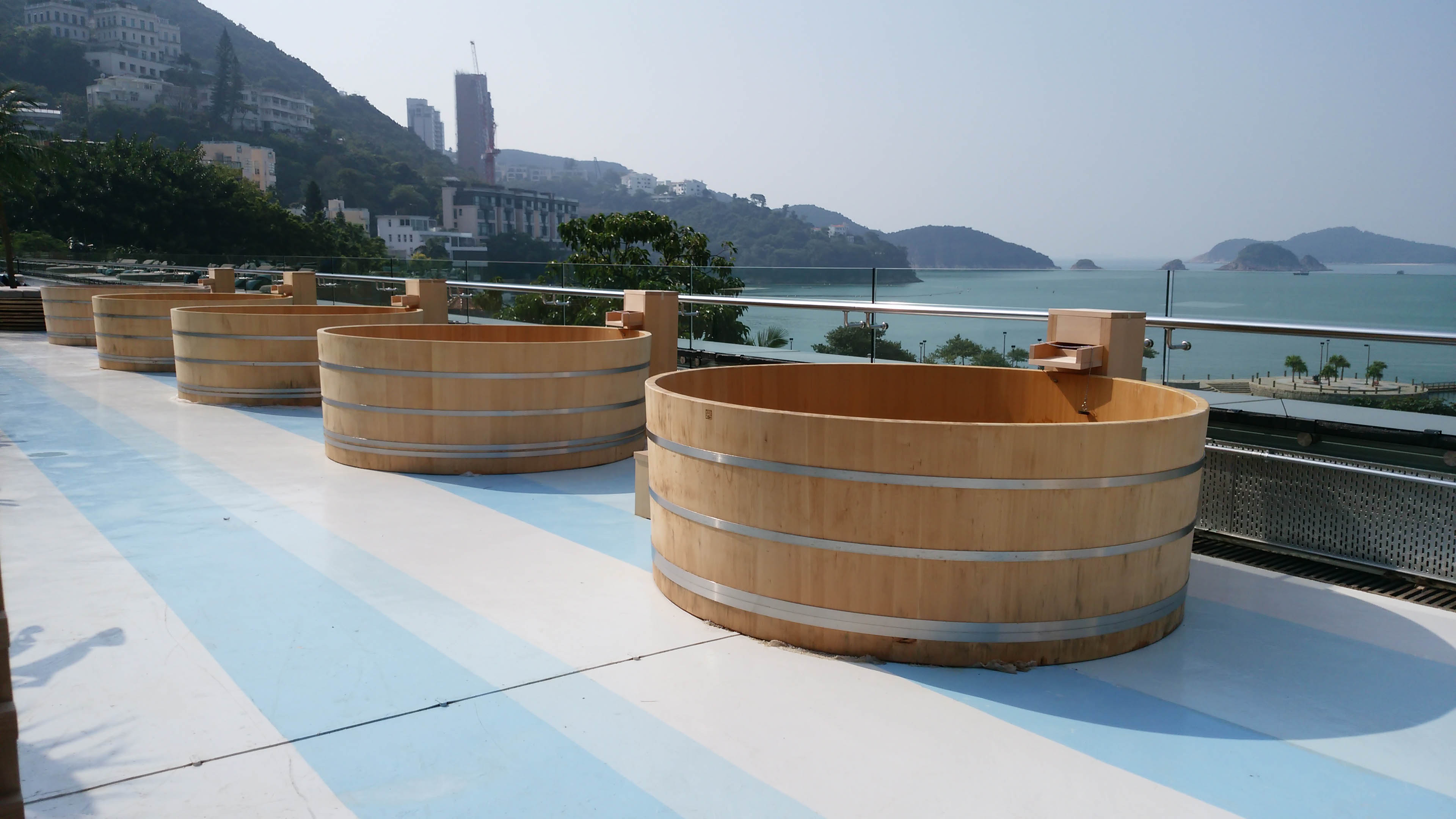 The carpenters went on site to verify that the tubs were installed properly and that the maintenance instructions were implemented correctly.
Too bad I could not make it… but I will definitely go when the project is 100% completed to enjoy the view … and the hot water!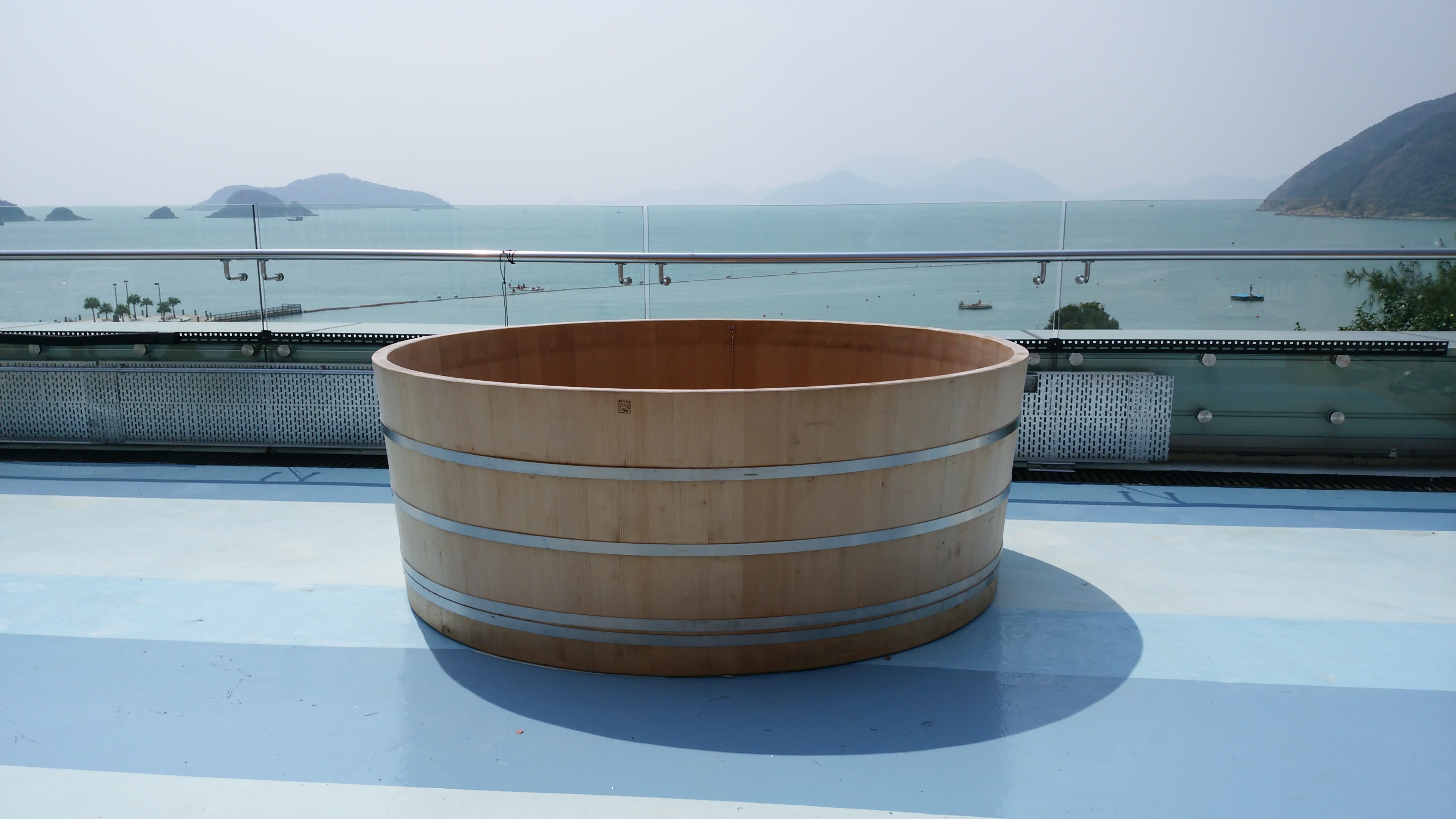 Each tub is comfortable for 6 people.
Material: japanese knotless sawara wood.
Size: Dia 2000mm x H730mm (600mm deep)
Option: internal seat
Each tub is equipped with a step-bench in asnaro wood W600 D320 H300mm
and a floor mounted Spout in asnaro wood (E type)