We are planning a modern Japanese bathhouse to be placed in the garden of a victorian terraced house in London.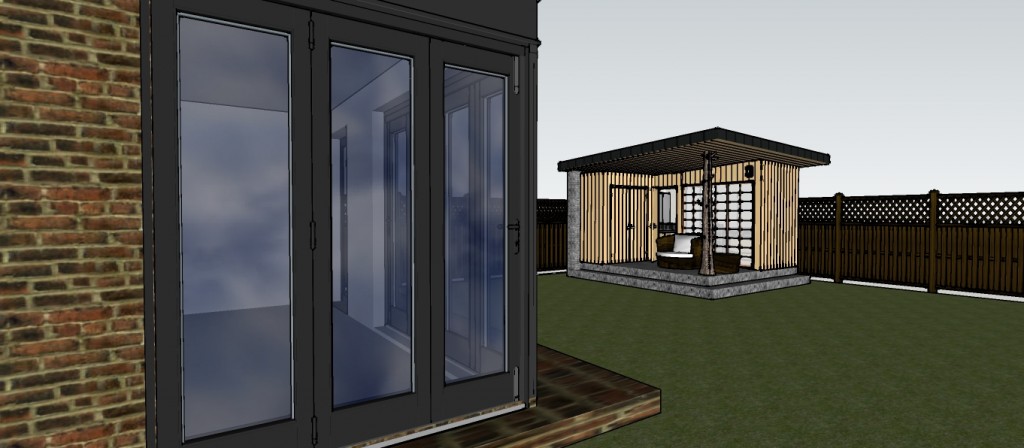 This is just a concept plan, the client`s local architect will deal about permits, design details etc.
It is a simple layout with outside storage, open terrace, lavatory room and bathroom.
I am proposing a "araidashi" pebble floor and a natural trunk as a kind of "daikoku bashira" free standing column at the corner. The walls are in sugi pine siding and the roof in sheet metal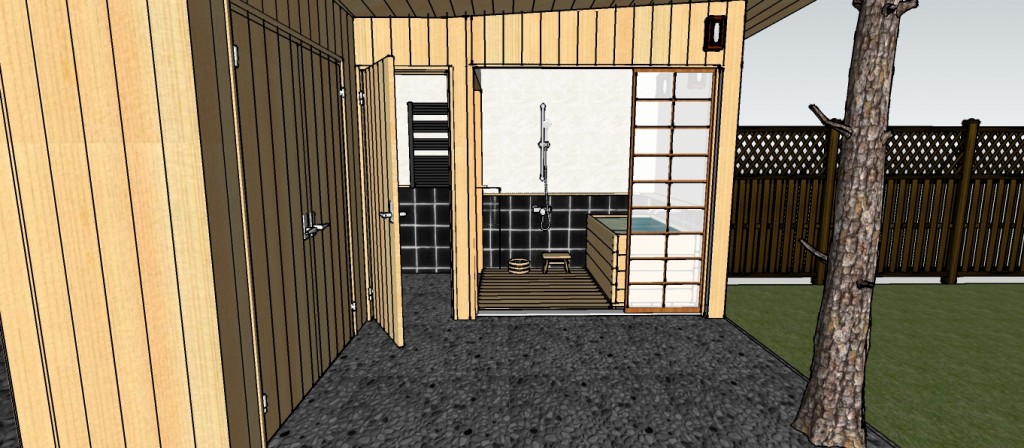 A shoji-inspired window in 3 panels opens offering to the bather the preferred balance between view and privacy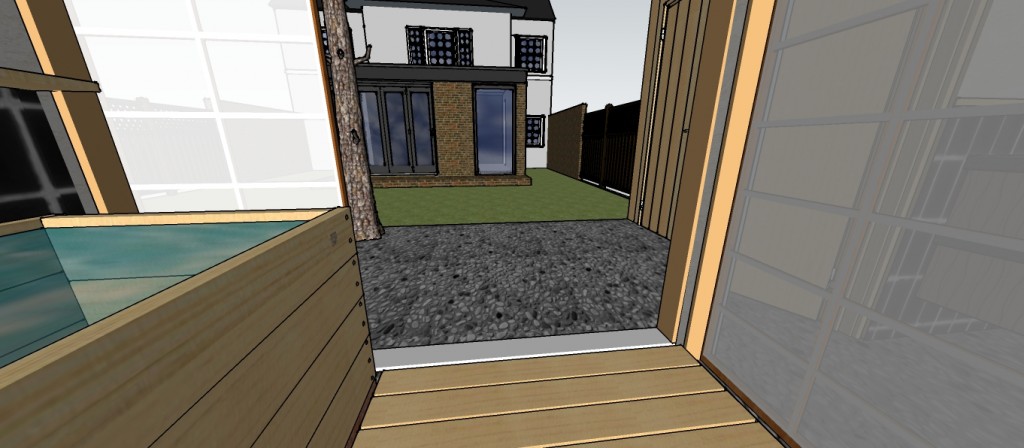 The bathroom features a W1350 D 750mm knotless hinoki  bathtub with copper apron and wooden dowels at the corner joint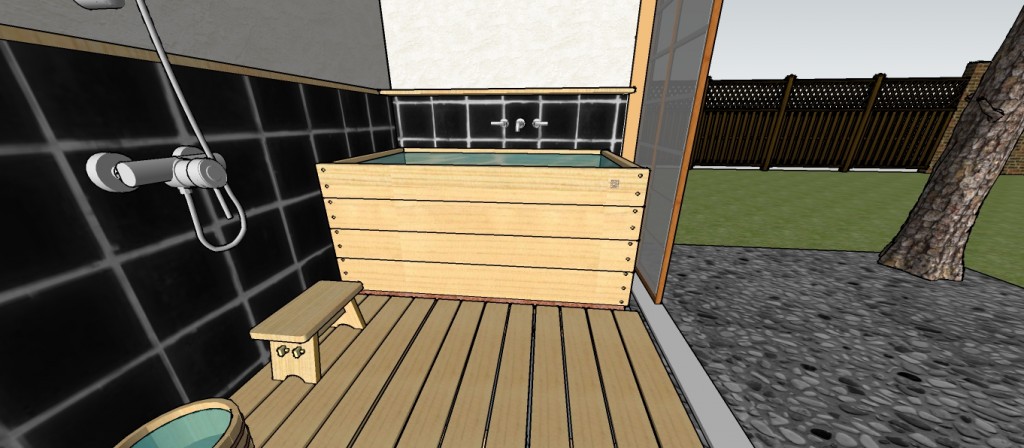 Accessories include a 1200 x 1400mm "sunoko" floor duckboard invisibly split in 2 panels, hinoki stool and sawara bucket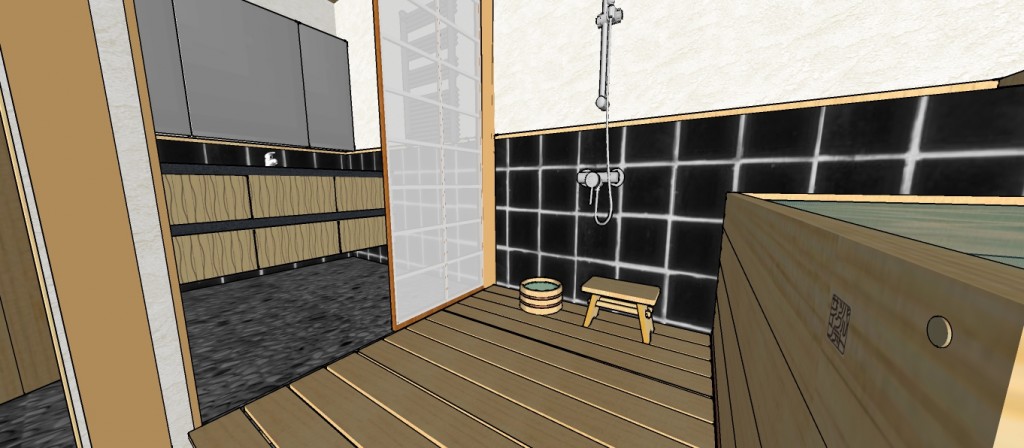 Try to look for "bartokdesign" inside the sketchup 3D warehouse if you wish to navigate the model!