I have been invited by Hannan City, in Wakayama prefecture to participate in a committee to study ways of promoting tourism and valorizing the historical heritage.
Hannan City is just east of the bridge conneting to the Kansai Airport artificial island. Since most of the traffic is westward (towads Sakai and Osaka), Hannan City – as well as Wakayama City – is cut out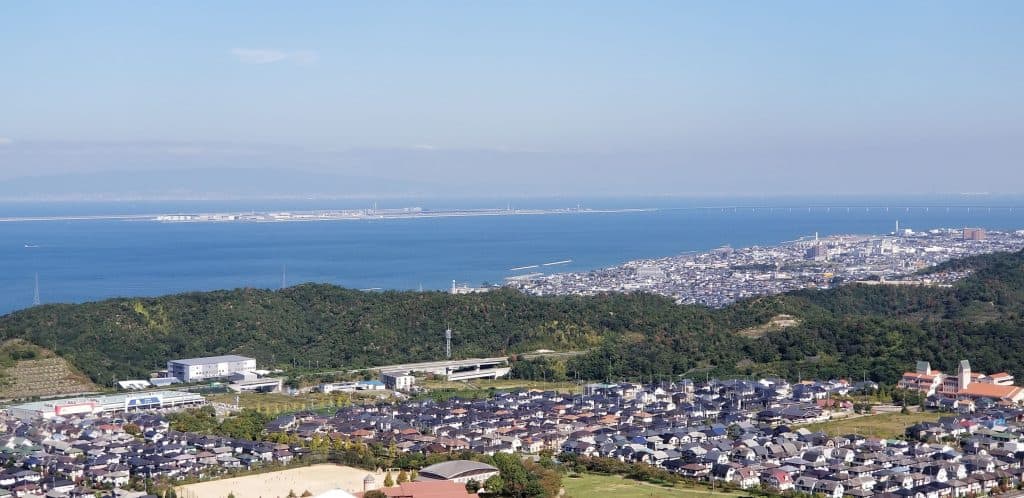 It is needless to touch in this article the shadows of the whole deal: the mountain flattened to infill the airport, the abstract monument made of rocks on the beach and closed to the public by a barricade, the strategies and alliances to split the cake of the public aids or create yet another theme park with dolphin shows.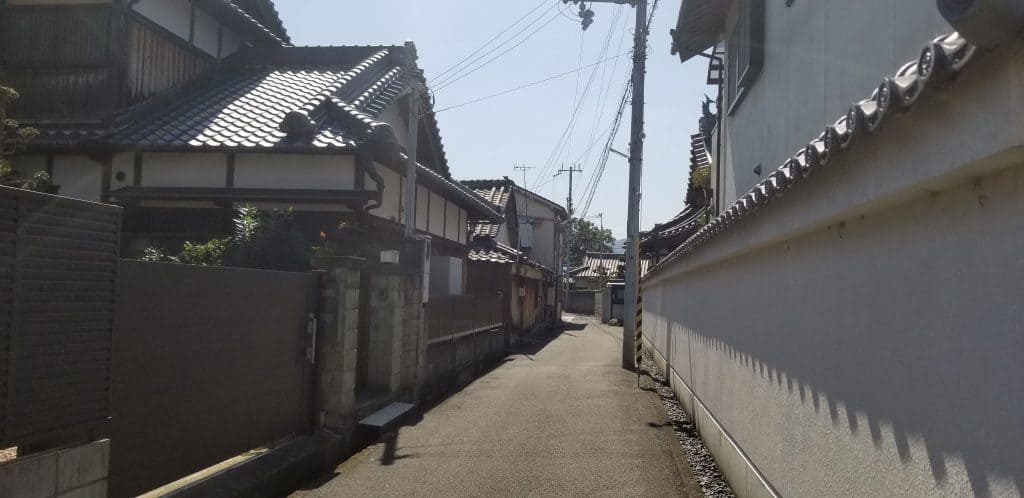 But there are also chances to save the old buildings still standing, with some compromises. One of the more notable house is the Furuya house. Boosting a 1200 uninterrupted lineage as rulers of the area, the Hatanaka samurais,
at the time of the Meji restoration had to pick up a last name as a "civil" family and properly picked Furuya which means Old house (in the meaning of old lineage). The Hatanakas owned a land of about 20 cho (200 hectares). A military airport build during the WWII deprived them of 50 hectares and the Nankai trail line exprepriated some other land and left them with the about 6 hectares of the present lot. Which is still a huge lot by any standard.

[ngg src="galleries" ids="2″ display="basic_thumbnail" thumbnail_crop="0″]
From some 400 years the Furuyas have been the rice tax exactors on behalf of the government and the property consists of a kind of maze of some 10 buildings connected by courtyards and gardens. The lot has its own 500years old well and its own river: unfortunately its boulders have been cementified but nevertheless, this forested area is a paradise for the birds and kind of an unreal experience for us that are not used to hearing birds chirping.
The property has 5 tea rooms and many artifacts worth being classified as important historical asset. The asymmetrical ranma transom, the sword guards used as door handles attracted the attention of the academics for the past 40 years but as there is no benefit but only burdens in listing the house as an historical property, the owners have been steering off this way.
As the owner age approaches 94, I hope we will be able to do something to preserve the property: a rare piece of civil architecture left to show us the structure of the society in the Edo period and even before.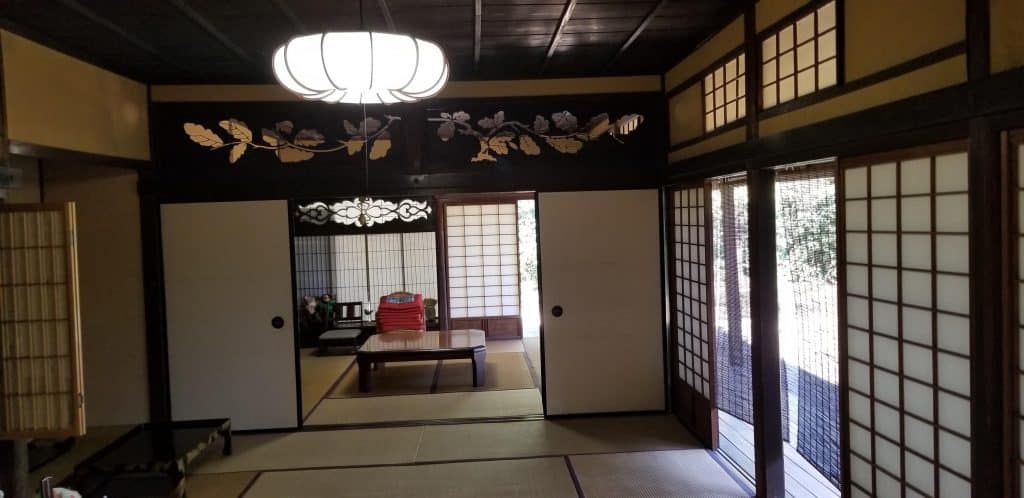 I am splitting the description of the Hannan city visit. Please check the next blog entry as well.