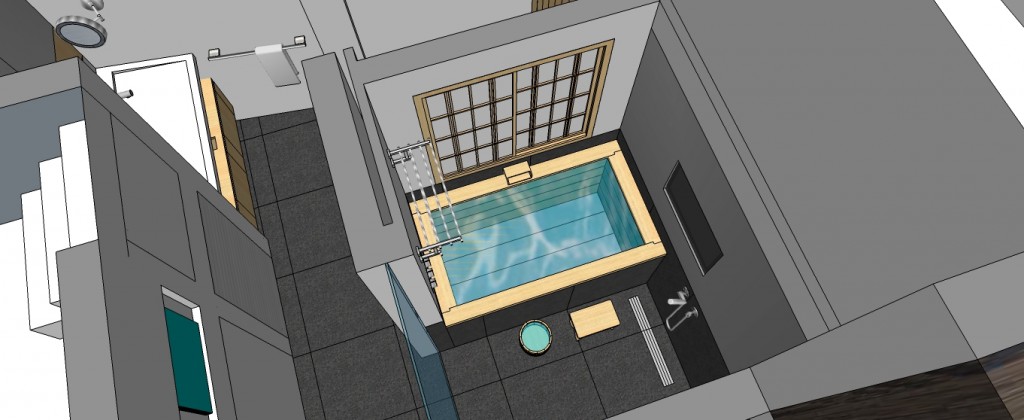 Yes, we did it again! (this time thanks to the generosity of a client)
Here is another ofuro you can use in sketch-up.
This solution consists of the tub buried behind a ledge, so you can see only the inside and the beefed up kamachi border.
The sketch up model is not so detailed so if you explode the parts or check it in the hidden areas inside the ditch you will probably not find what you are looking for: anyway it is great for a presentation or just to rotate it in perspective view and get a feeling of the space.
Go ahead and download the :
japanese ofuro build in with wide kamachi border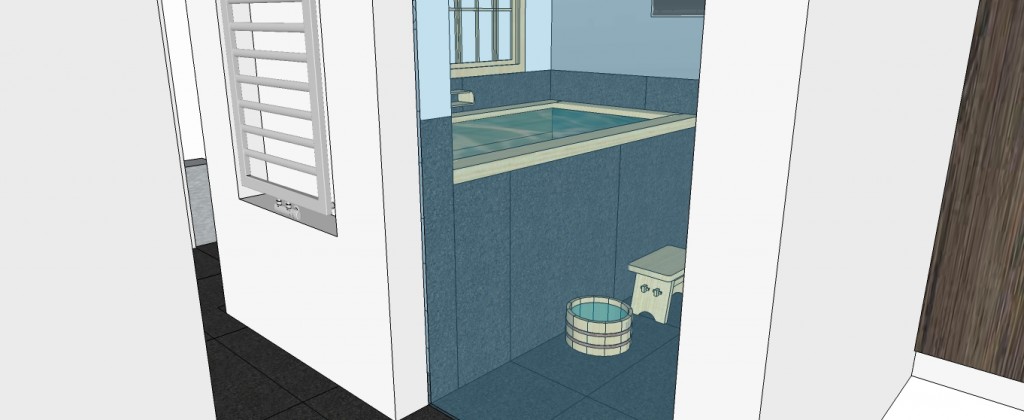 https://3dwarehouse.sketchup.com/social/model.html?id=66e018fb-85af-4e26-8484-dd18d0379600