GYO means "line" in japanese. Following the success of the previous 2014 "pocket onsen", the GYO version is even more minimal, simple, stilish. Three hinoki wood orbs are stored in line together with a vial of hinoki aroma oil in a traditional paulownia wood box. Open the tight wooden box, draw out the hinoki orbs and apply few drops of hinoki essential oil. Once you drop them in hot water you will feel as you have been teleported into a japanese onsen…! (hot springs)
ORIGINAL GIFT IDEA! PERFECT FOR THE JAPAN LOVER!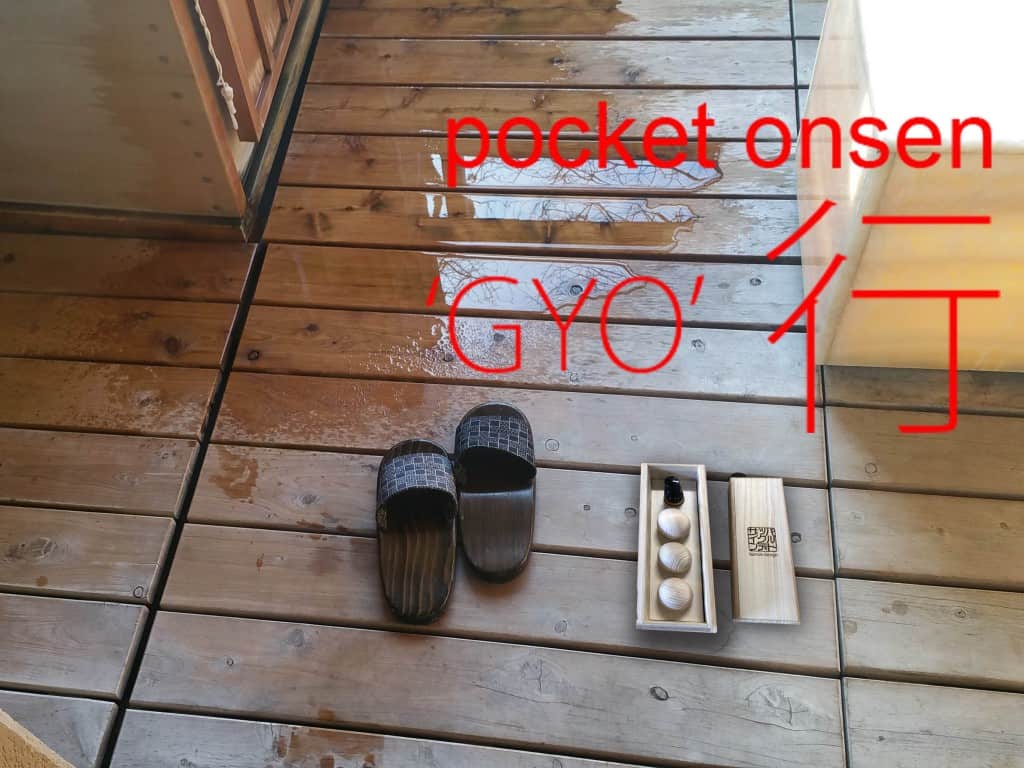 (shipping, paypal fees etc. all included!)
★Features!
1) the aroma oil is made from the very wood shavings originated from the production of hinoki bathtubs.
2) the hinoki wood orbs are not only diffusers of the aroma but can be touched for a full sensory experience
3) the hinoki orbs slowly release the aroma so that there are no oil patches on the water.
The 'pocket onsen GYO' kit consists of one paulownia box, one fial of "special reserve hinoki" essential oil and 3 hinoki wood orbs.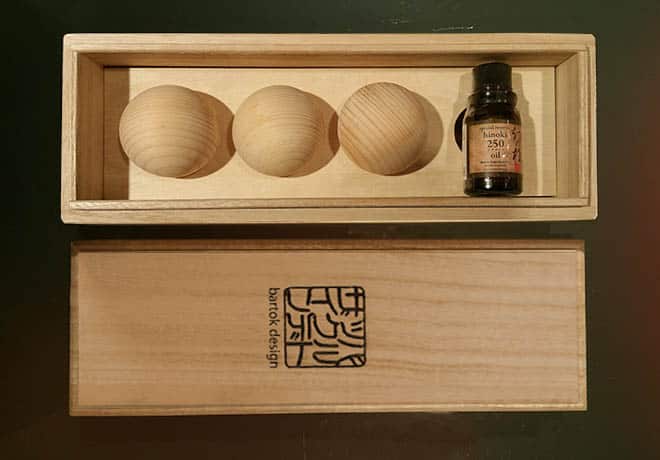 (shipping, paypal fees etc. all included)
In our lives, we need more simplicity, more authenticity. Rediscover it with 'GYO' !
★you can perform the magic in few seconds:
1) open the box
2) spread few drops of essential oil on the orbs
3) place the orbs in the hot water
The tidy up is also very quick and LINEAR.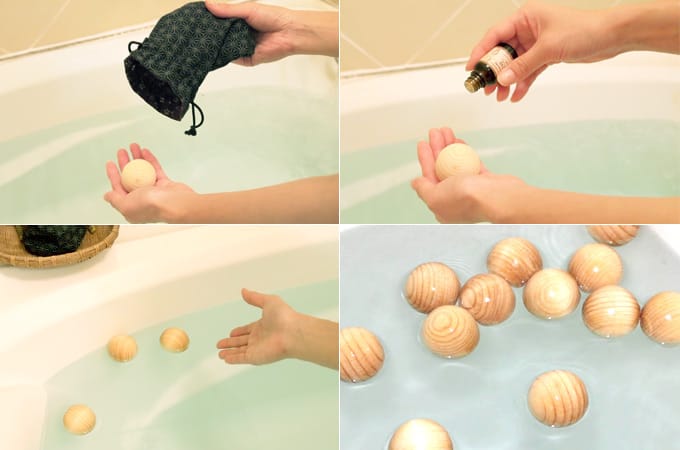 and you will feel instantly like soaking in a japanese onsen with all your 5 senses! (4 senses if you do not sip the water…)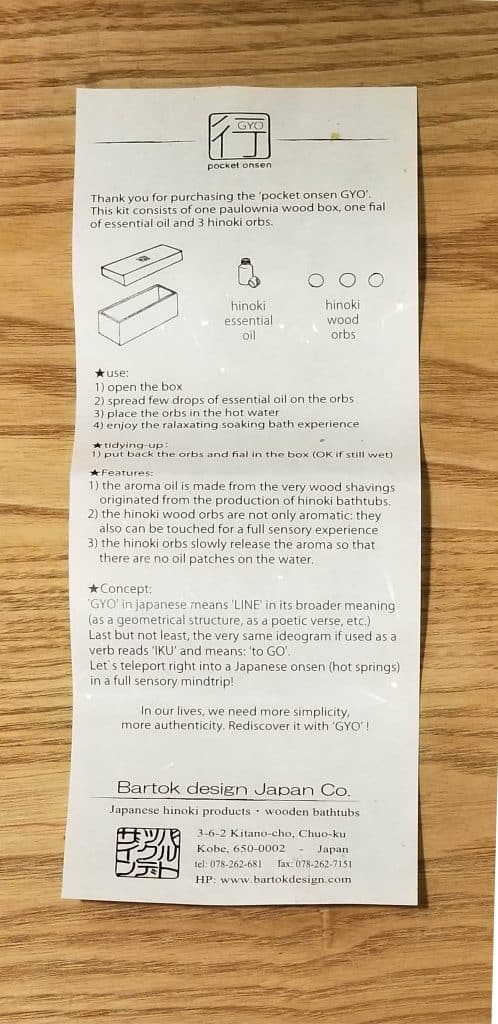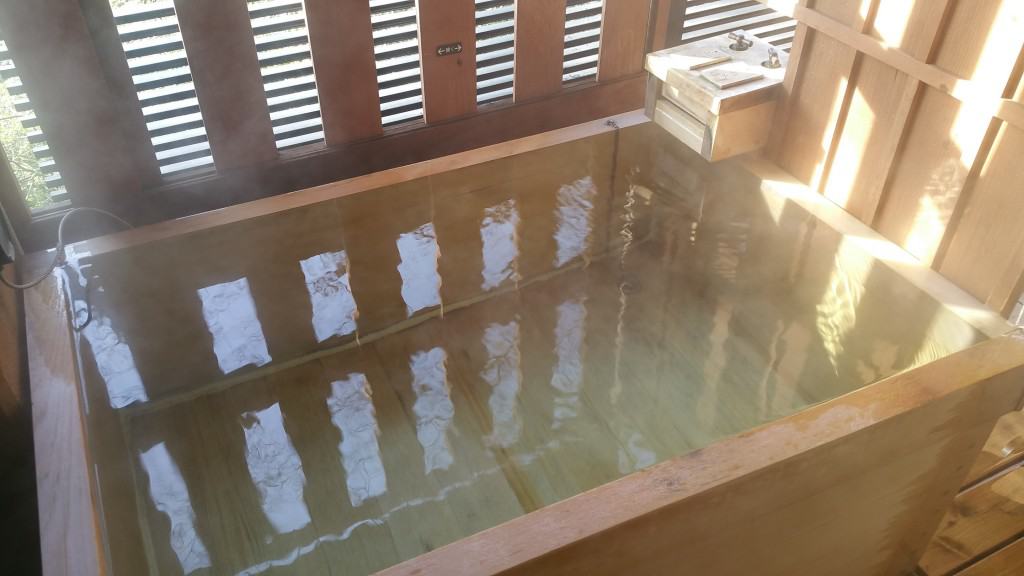 ↓See also here below our original presentation video of the first version of the pocket onsen and special reserve essential oil.