Japanese kimono style – bottle cover!

Fits the vast majority of bottles from wine to champagne to sake! (a part for magnum bottles).
This is a smart idea for an unforgettable present!

Witty and original! 100% reusable. To amuse the guests at your home party or to surprise your friends, you will find your favorite color and style within the 16 items collection. (currently, 8 available for the US market)
Easy to apply, fun to play with, can be stored in its exclusive pauwlonia wood box and re used again and again!
ORIGINAL GIFT IDEA! PERFECT FOR THE JAPAN LOVER!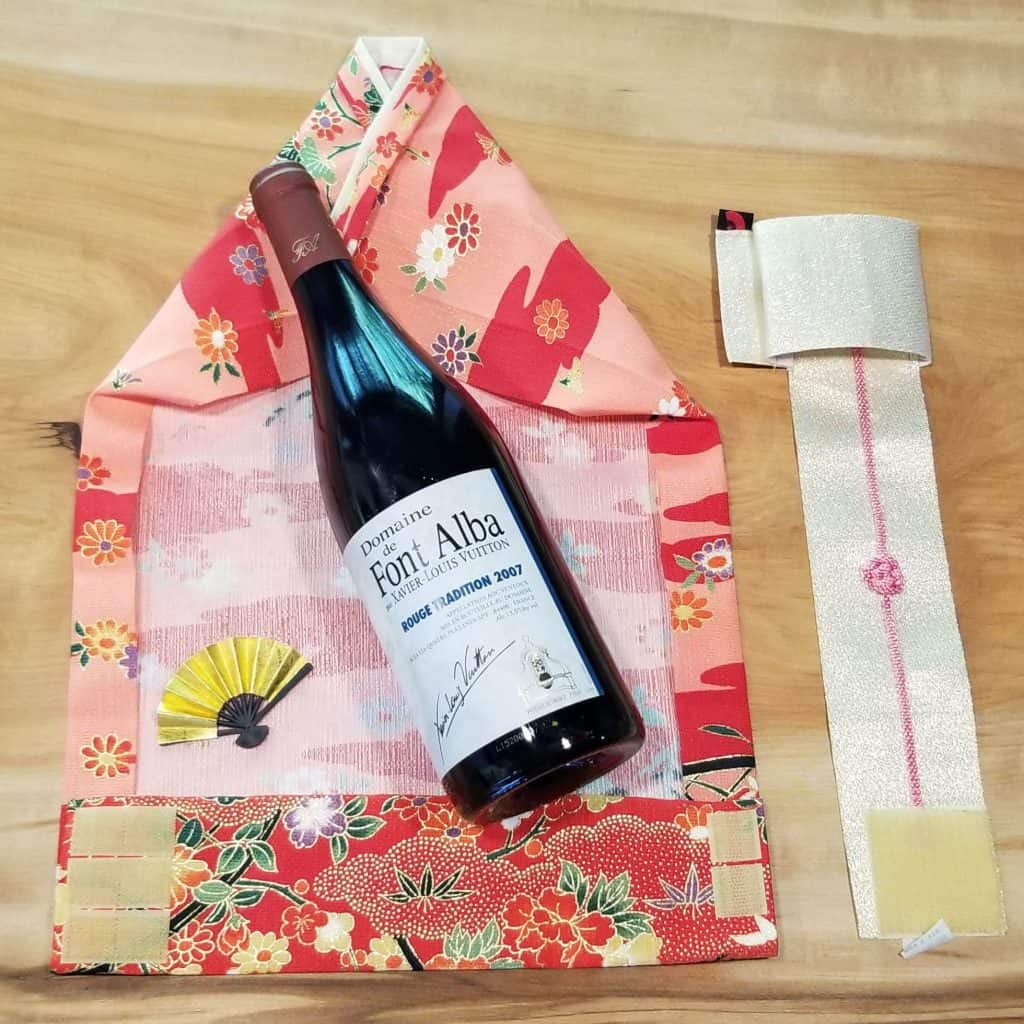 choose from the 8 designs available for the US market:
(shipping, paypal fees etc. all included!)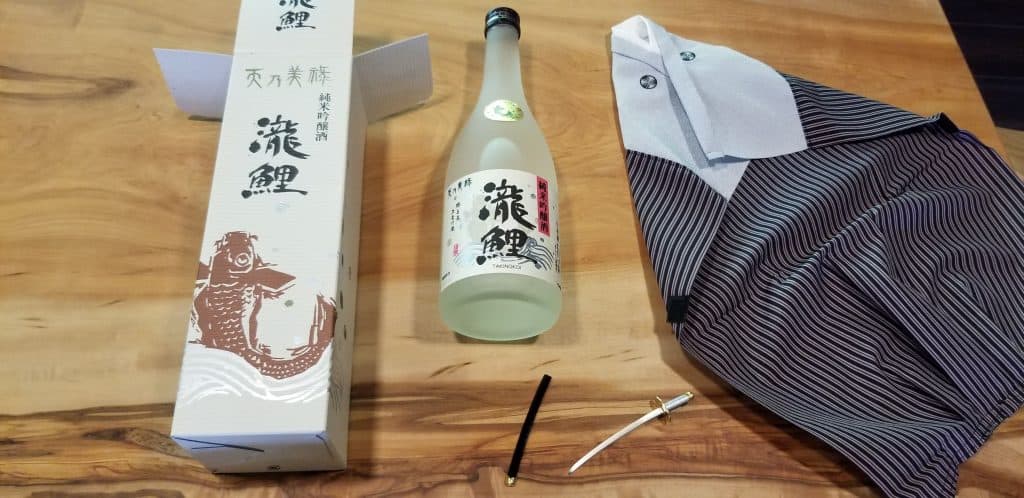 box size: 170 × 320 × 30 mm
size when used: W 270 × H 250 × D 110 mm (※ It varies according to the bottle size.)
☆ Avoid washing as much as possible (as for real kimonos…) If there is some dirt or stain, try to wash only that area and gently rub it with a towel.
☆ Avoid pulling strongly the collar or the areas where the velcro is applied as the kimono is delicate and may be damaged. 

Kimono fabric: 100% polyester (made in Japan)
Obi Belt : 100% polyester (made in Japan)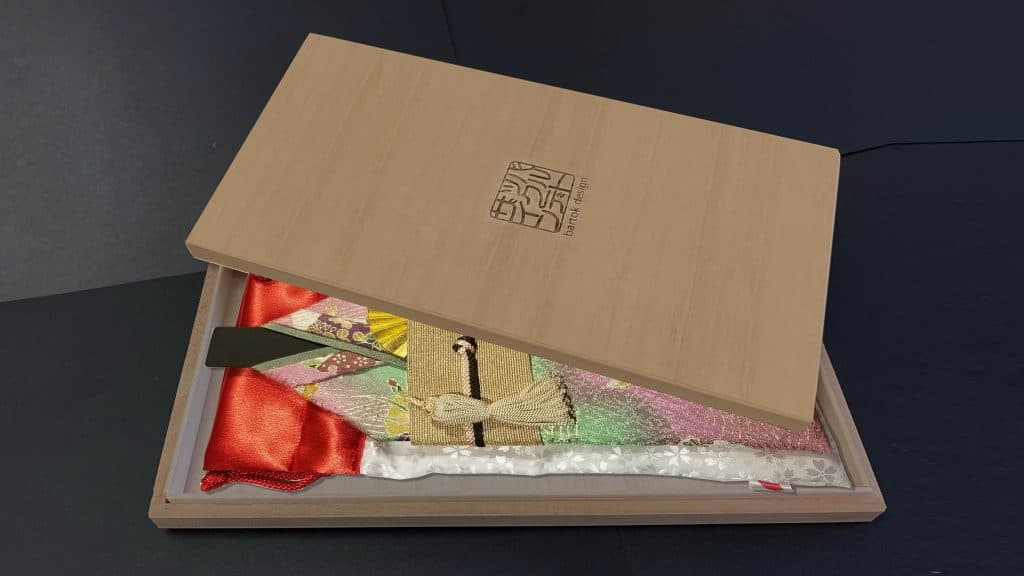 NOTES:
– wine or sake bottles are not included.
– If you are interested in ordering more than 10 pieces contact us.
– Depending on the cut of the pattern, every item is slightly different.
– Returns are not possible except for special reasons.
– The product is shipped from Japan so be sure to allow plenty of time.
(shipping time is in average 7 days but consider 14 days to stay on the safe side.)
---
↑ for purchasing, click directly on the product pictures above!
---
do not hesitate to contact iacopo for any problem or question!
mail: japan@bartokdesign.com
whatsapp/phone: (+81)90-8205-1200
facebook: https://www.facebook.com/itorrini
…enjoying life, japanese style!