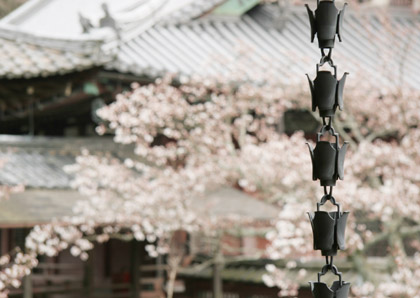 Everybody I know, when visiting Japan, remained fascinated by these items.
In place of a straight gutter, a chain made of tens of small bell like copper cups conveys the rain to the floor. The rain can be discharged into a regular stormdrain, collected in a large pot or drained directly in the soil, having the care of digging a small pit and fill it with gravel.
Length is 2700mm, diameter is about 60mm. It can be easily attached to an existing gutter.
---
Japanese copper rainchain: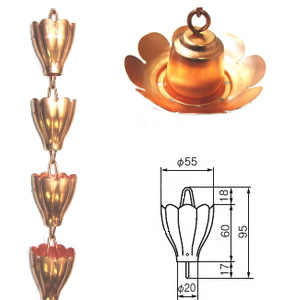 These can be ordered directly from our store, or please get in touch with your questions and specifications.
shop page → /product/japanese-copper-rainchain-lotus-design