The owner of a lovely hinoki tub (not ours) in front of a window decided to replace it after 10 years. The bottom shows some signs of rot even if altogether the tub appears very well maintained.
Probably the drain did not have a proper gradient and apparently it is not draining completely.
Taking advantage of the renovation they will also probably create a tiled ledge on one side of the ofuro to make it easy to sit on the border before spinning the legs and enter inside. This way they will be able to use the tub safely even when they become elderly.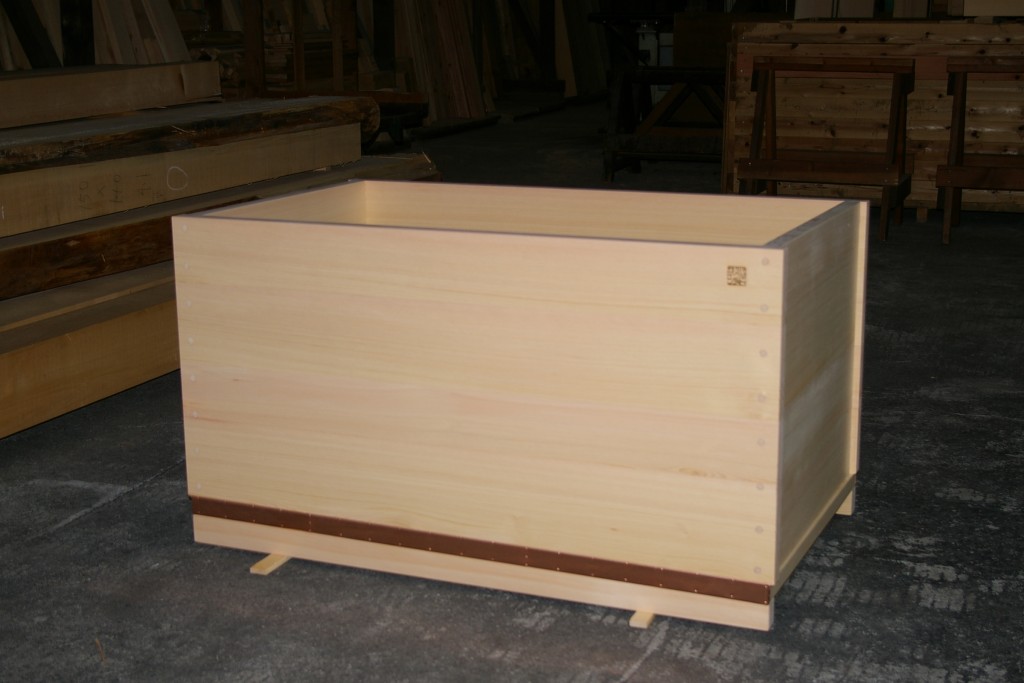 Because the tub is close to a window and may be seen from the outside, we applied the copper apron on both sides.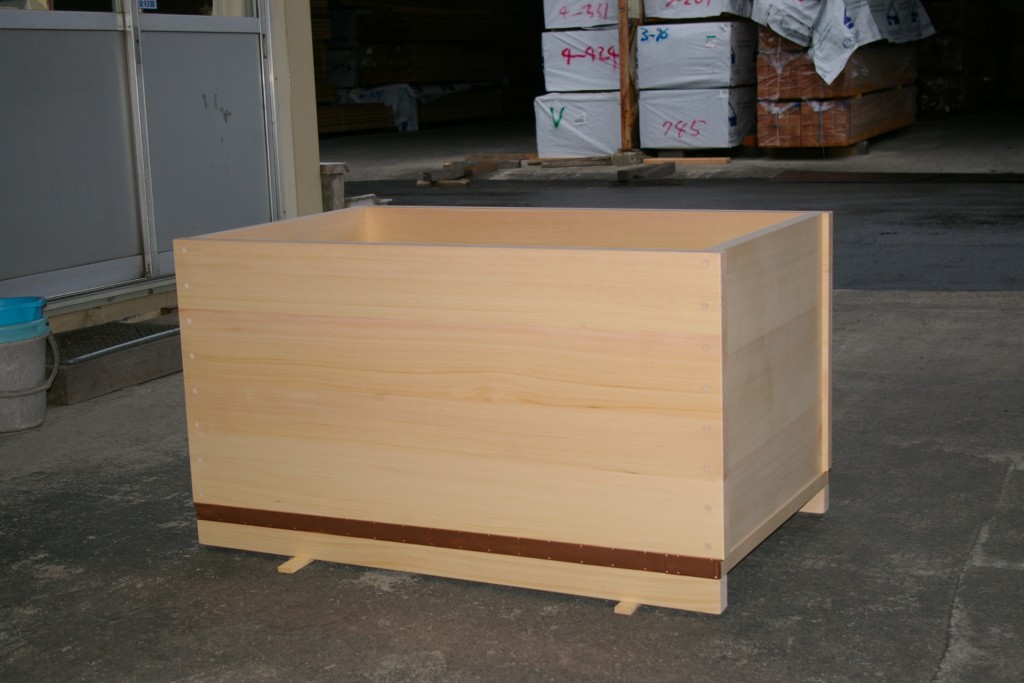 Click on (more…) here below to see the mesmerizing inside of the tub. Can you imagine the aroma?
Also, you will find the measurements/specs and a note about "flip top" drains. (more…)